Posted October 11, 2020 at 8:02 pm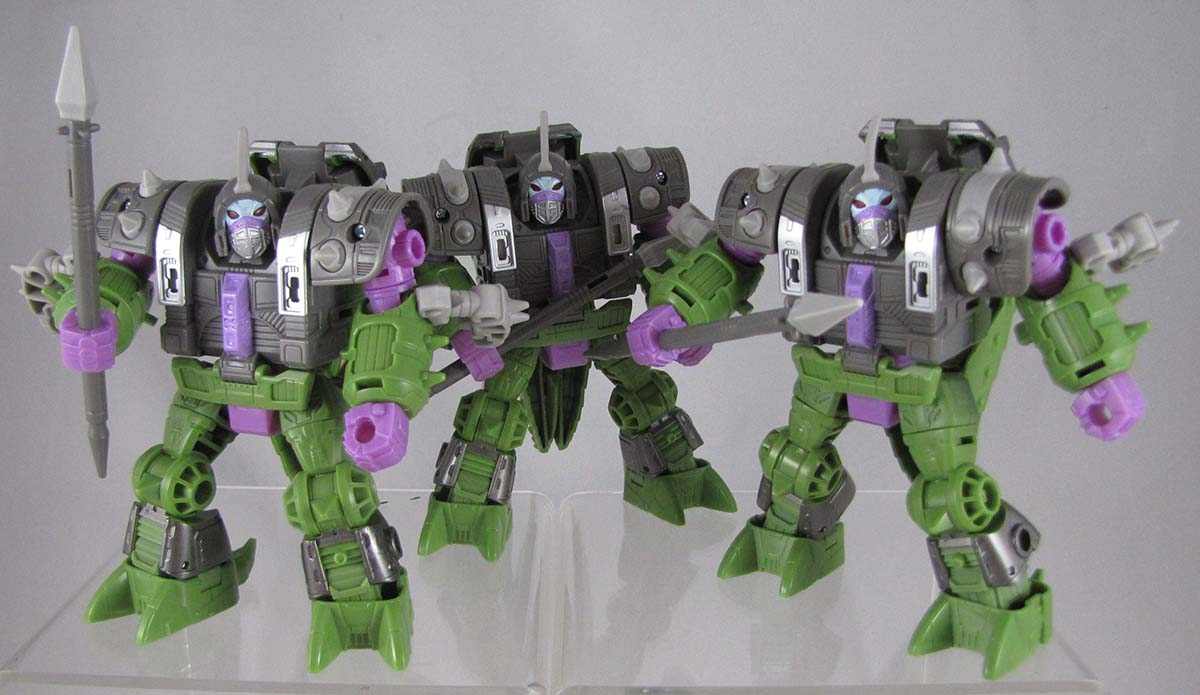 The Allicons (portmanteau of "alligator" and "decepticon") were known as the Quintesson Guards in the The Transformers: The Movie script, and didn't officially receive that name until Dreamwave adopted it in 2004! So we have one more thing to thank Dreamwave for beyond Optimus Prime always having backwards friggin' toes.
But, yeah, you know! Allicons! The first transforming beings Kup and Hot Rod meet in the animated film. Kup and Hot Rod use the Universal Greeting on them, feed them some Energon, and then the Allicons try to hump them or something. I forget. But it's a pretty big scene for a buncha transforming robots that never got a toy. Until now!
i mean, the allicons got to speak and the sharkticons didn't, and the sharkticons got a toy
the sharkticons have gotten several toys
Anyway, it's Allicon! Transforms from stumpy robot to stumpy bipedal alligator robot. Has a shark fin on its robot head, even though he's the alligator robot, while the sharkticons don't have fins on their robot heads. I don't get it! Comes with a spear, and also a portion of the tail can split out to become a... tail... thing. Tail whip? I dunno.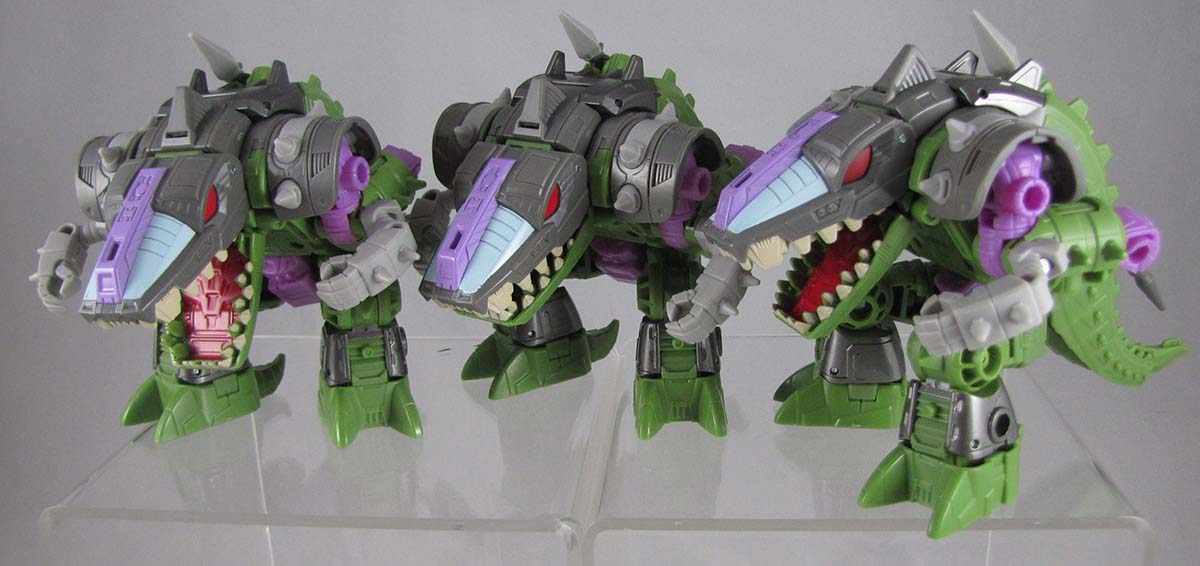 The big thing is Allicon transforms VERY SIMPLY! Like, you yank up the tail, flip it around, and place it on backwards from where it was. That's basically it! Sure, okay, the robot arms plug into place for alligator mode. And you straighten the legs a bit sometimes. It is not complex!

And goddammit, I am frickin' GLAD. Allicon is a troop builder. You'd want to have like a half-dozen of these. And troop-builders that take a year and a half to transform are NOT FUN. You want all your Reveal-The-Shield Junkions to go from robots to motorcycles? Well, better carve out a goddamn afternoon. And take your blood pressure medication. And prepare for one of them to break.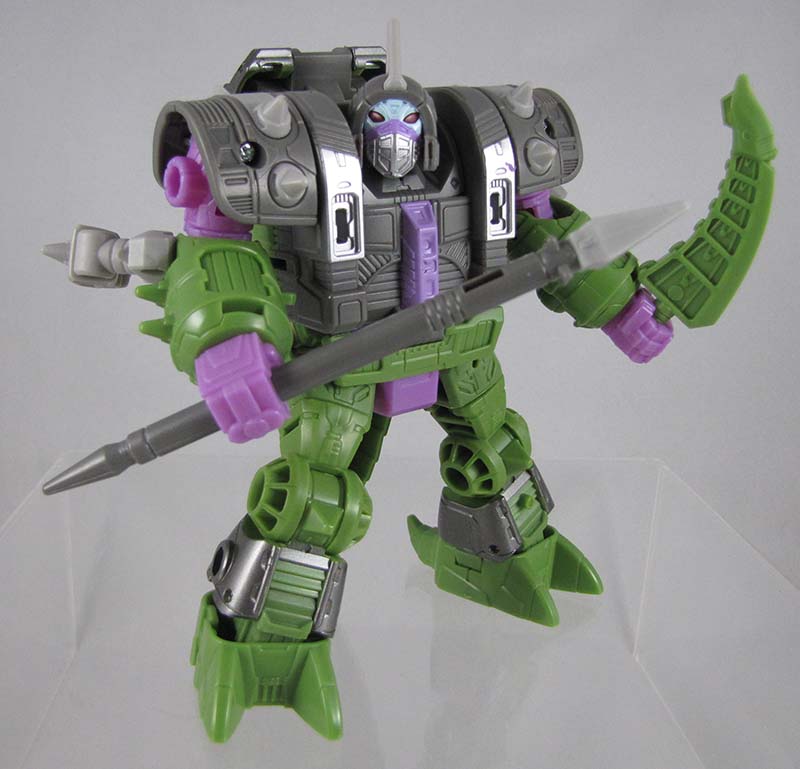 So thank god these guys are simple. I got three and I can swap them all from one mode to the other in under five minutes.
And you're gonna want plural. There is zero point to One Allicon. It's not like with Sharkticon, where technically he was sold as Gnaw, and so this Single Sharkticon could just be Individual "Gnaw" Sharkticon. No, Allicons are always in groups. Unless it's "The Killing Jar." Otherwise, it's like owning one friggin' Stormtrooper.