Posted November 11, 2018 at 12:26 am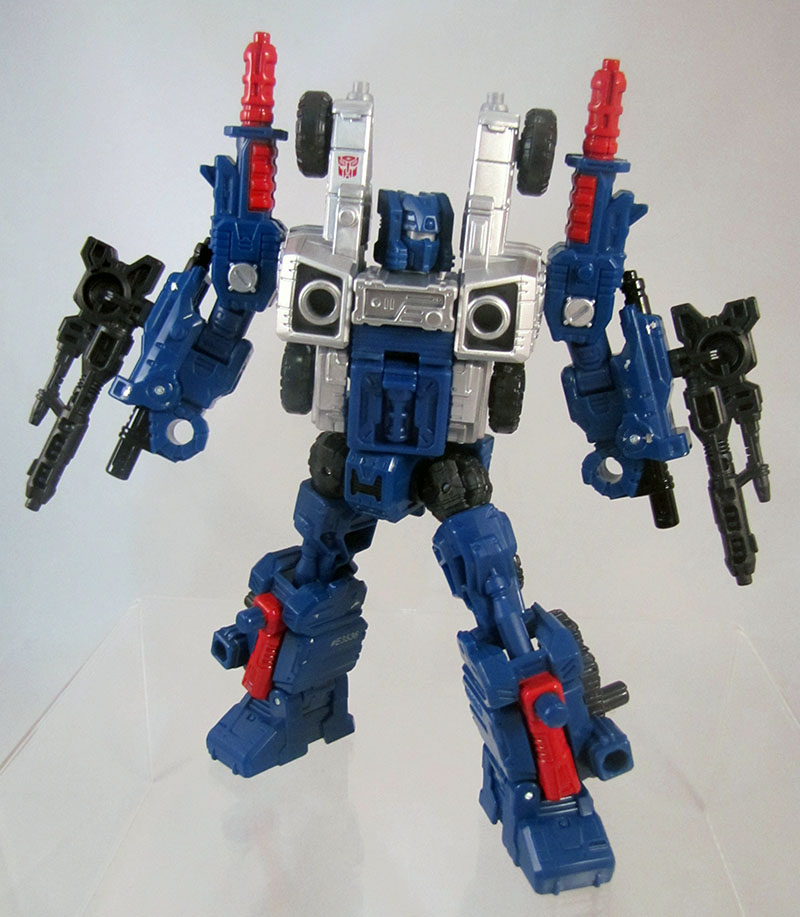 So, phew, Transformers has been going down the checklist of "Guys Who Haven't Gotten New Toys Since the 80s" like friggin' mad over the past few years, and we're finally... running out... of guys to remake?
I mean, we must be, if we're getting a new toy of Cog.
Make no mistake, I love myself some Cog, but.... Cog was the pile of accessories that came with Fortress Maximus and assembled into a robot. He's a wheeled vehicle and a treaded vehicle and two guns, and they peg together into a robot. Not transform -- peg. He's literally spare parts. Sure, he's appeared in fiction, but clearly only by accident.
BUT NOW HE'S BACK.
A new toyline trilogy from Hasbro is upon us, and the first chapter of this "War for Cybertron" is titled "Siege." Or affectionately(?) "Stege," if you were around on the Internet a while back when a fan to mocked up a news graphic using the Star Wars font and the letters melded together a bit.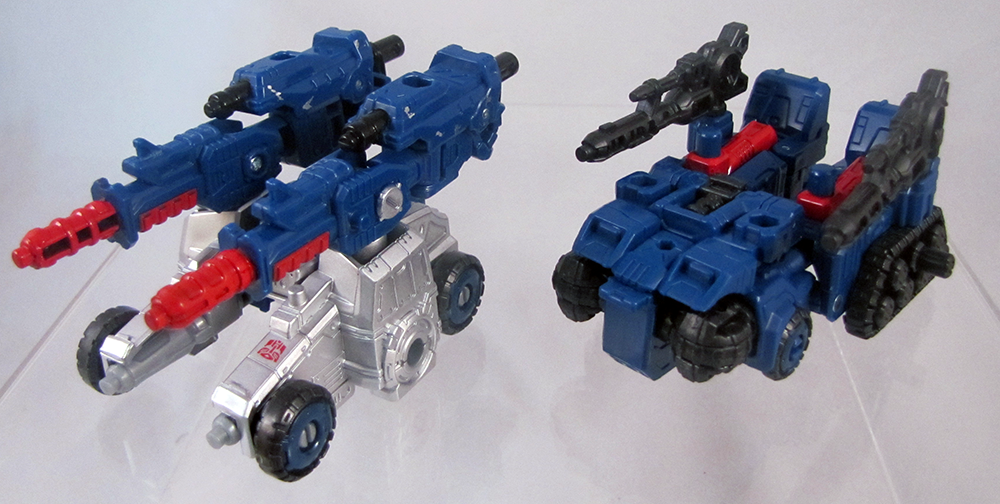 I will be referring to Siege as "Stege" on this website henceforth, as a heads up.
Regardless, Cog is a Deluxe Class toy in Stege, and he's a special kind. He's a Weaponizer, which means he primarily exists to split apart into weapons and armor that other toys can wear. It's a good role for a guy whose prior Transformers experience was transforming by coming apart and pegging back together in different ways. And make no mistake, new Cog transforms essentially identically to the original Cog. But with joints! Lots of joints. He's got all the articulation you'd expect, plus some fancy stuff like waist rotation and ankle tilts. The only new wrinkle in his transformation is his face folds away in vehicle mode. Before, his face was a seat. A seat that Spike Witwicky would sit on. Oof. But no worries, that head flips out of sight now.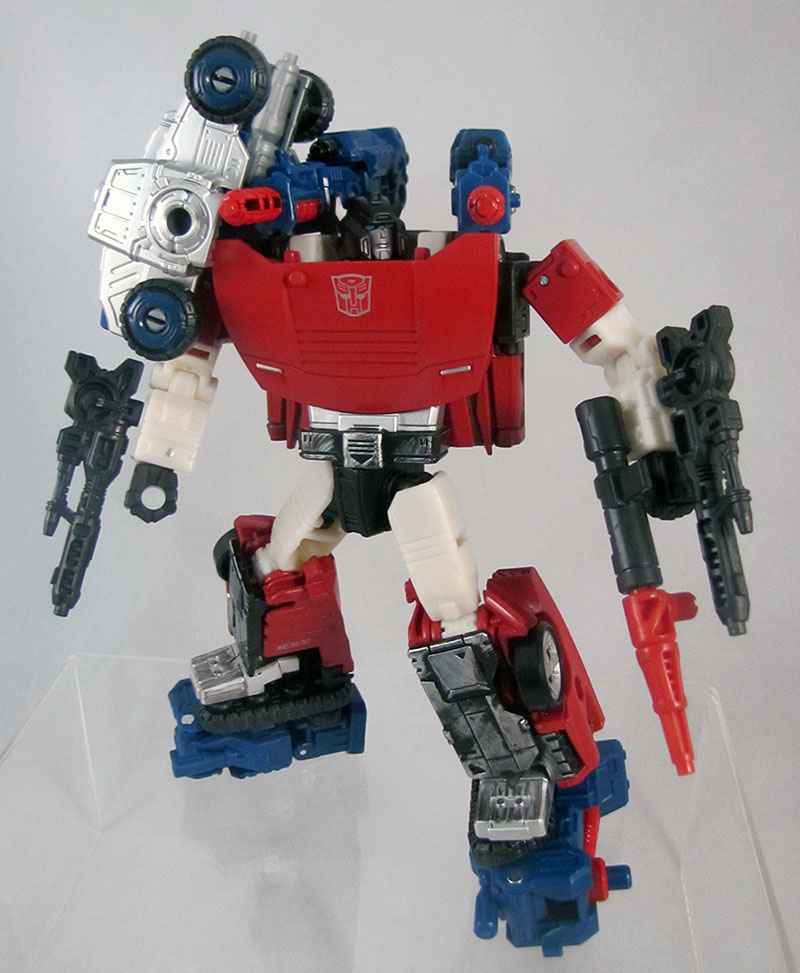 And as described, Cog is created by a bunch of stuff 5mm-pegged together, and it can reassemble into various kinds of armaments that other toys can wear. The front car can fold out into a shield, or it can stay unfolded-out and peg into a shoulder as some armor. The back car's shin-treads can become, I dunno, blocks the other robot can stand on and become taller. These blocks also have guns. The thighs and pelvis can peg into the back of a robot and you can plug Cog's arms into that backpack, giving a robot over-the-shoulder launchers. Everything's modular, so if you want, you can take the tread-stilts off and place them into the middle of the over-the-shoulder launchers, making them mightier.
There's lots of 5mm pegs and pegholes on Cog, and each non-Weaponizer Deluxe Class toy has a wealth of 5mm connection points.
Which means Cog is a pretty crummy toy by himself. You need another toy to unlock all the actual neat stuff he does. Because, frankly, he's a lousy Transformer and his two altmodes aren't much to write home about.
That's what makes him an excellent Cog, though, if nothing else. To thine own self be true, Cog.