Posted November 13, 2020 at 3:18 pm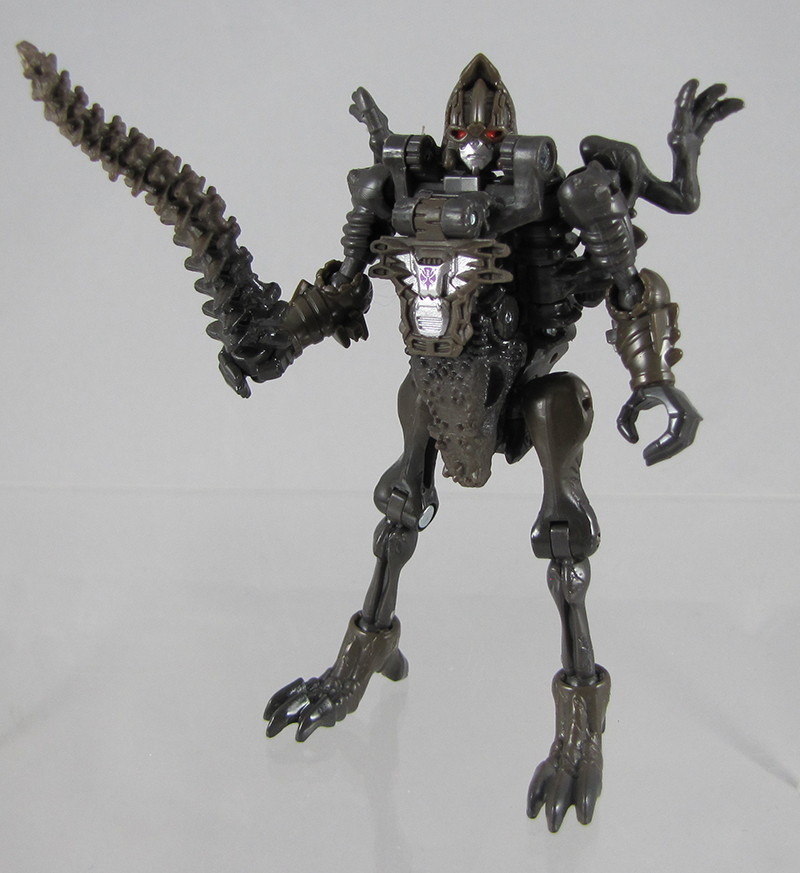 y'know that "generations" tag was a lot more useful for searches before Transformers Generations became, like, 99% of what I collect, huh
Here's Vertebreak, Kingdom's first-wave Core Class Fossilizer! Fossilizers are going to be skeletal animal creatures (likely all prehistoric animals) that transform into robots. The larger Deluxe Fossilizers will break apart into bone armor for other toys, same way the Weaponizers and Modulators did in previous lines. However, Vertebreak is just Core Class, so there's no taking apart action. They just transform and that's that. You can give the skeletal tail sword to other toys, though, as it's still 5mm compatible. Maybe even stick a head at the end of it, pretend it's a spine, and have somebody go all Mortal Kombat fatality on somebody else.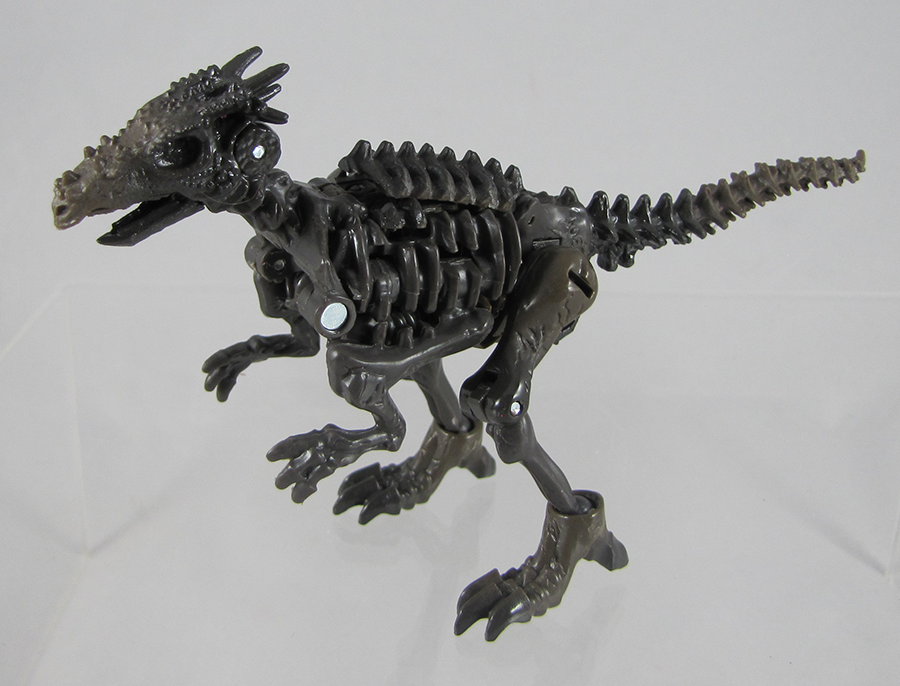 Vertebreak transforms into a skeletal dracorex (possibly a juvenile pachycephalosaurus). Legs become legs, arms fold into the torso, head becomes chest... the toy's basically a simplified Universe '08 Dinobot. An interesting thing to me is that even though Vertebreak's jaw slides with the rest of the skull into the lower torso during transformation, the jaw is also sculpted on the back of the robot head. Faux kibble! When there doesn't even need to be, since this is an entirely new character! I guess the control art was just insistent on the placement of the dinosaur jaw in robot mode.
So far, Vertebreak has no available profile information, so we don't have a gender for them. Sub-Deluxe size class toys who weren't Laserbeak or Ravage didn't make it into the Netflix cartoon, so it's possible we won't ever know!