Posted December 13, 2020 at 10:20 pm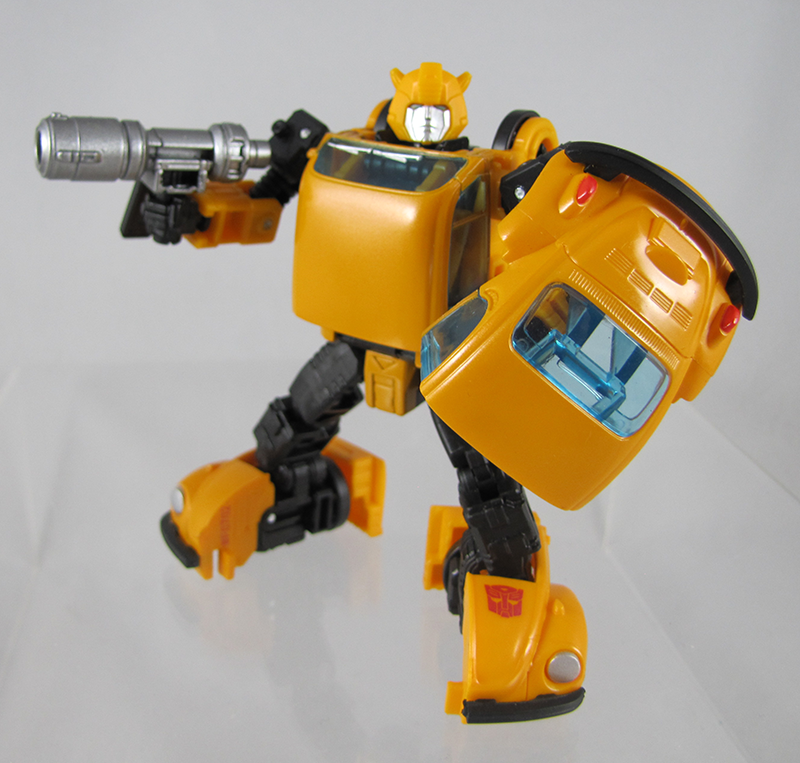 I remember a time that everyone in the fandom said they were sick of Bumblebees. In those early live-action movie years, half of all toys were seemingly Bumblebee. And, honestly, for good reason. Bumblebee was incredibly popular. But fans claimed oversaturation, which was probably true at times. Then the Prime Wars Trilogy and subsequently the War for Cybertron trilogy hit, and... there was not much Bumblebee. Just one regular-ass Bumblebee across that six year span, to my recollection, in Titans Return. Just a Bumblebee drought.
Now, Hasbro is giving you the Bumblebee you probably wanted. A to-scale licensed Volkswagen G1-style Bumblebee. Huzzah! The one actual Bumblebee you probably want and then afterwards give up Bumblebees forever.
And it's a Walmart exclusive. The folks who sort-of put up preorders, but just cancel them on you for fun because they misjudged their stock, then three hours later put them up for preorder again, and then cancel them on you for fun because they misjudged their stock, then... you get it.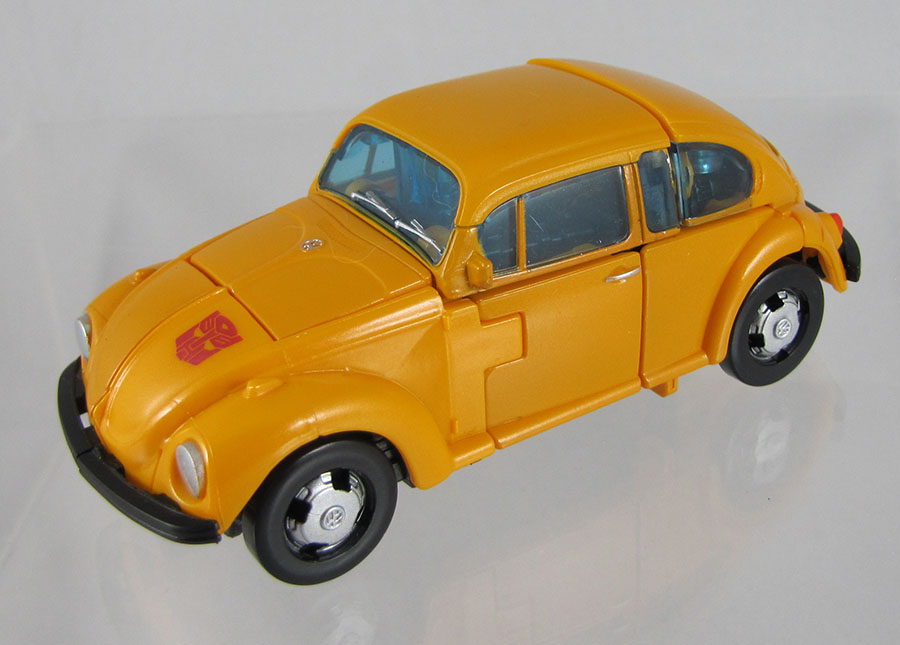 Anyway, Walmart toy preorders suck. They don't care, because they don't have to. They're Walmart.
What I'm trying to say is: it's hilarious that this Bumblebee toy is panning out this way, given Bumblebee's toy distribution history.
The toy itself is pretty familiar if you've picked up Earthrise Cliffjumper, or Hubcap, or Bugbite. He's that toy reshelled, keeping the robot parts but getting a new altmode (and head). He transforms exactly the same, but into a different model of car. There are parts that fit a bit more tightly than on the other three uses of the engineering -- his fists grip onto the 5mm pegs inside his rear car kibble in vehicle mode much more tightly, and it's a shove to get the front of his roof plugged into his hood during transformation.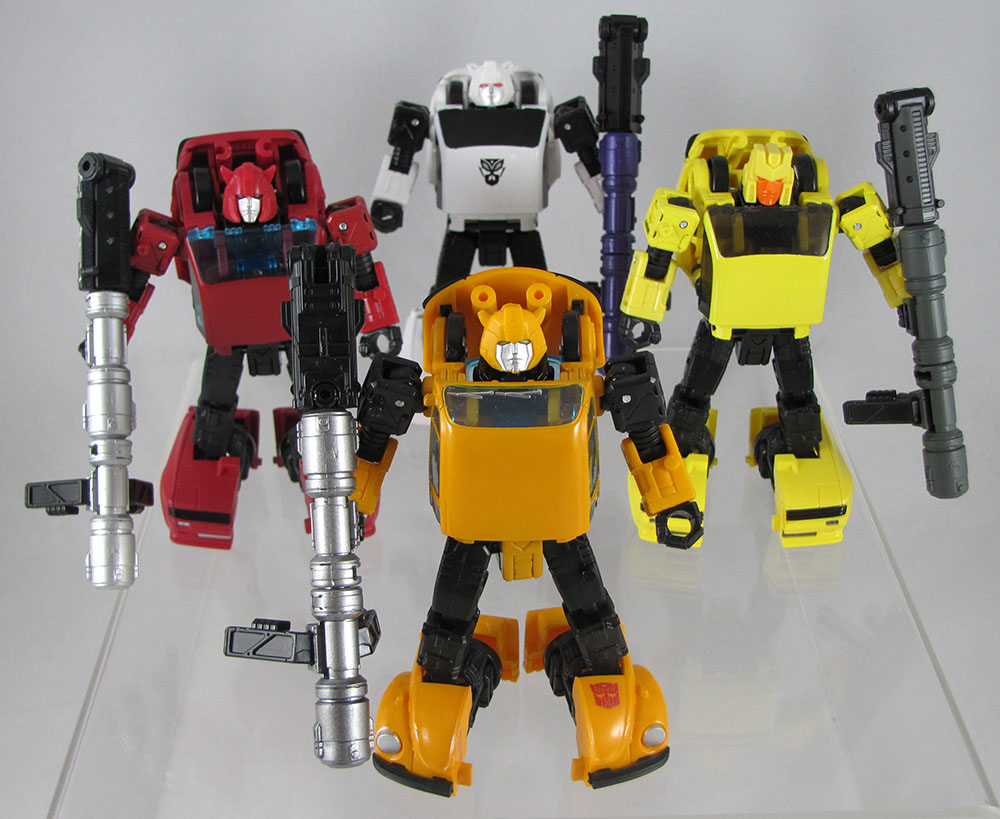 He comes with the same giant bazooka as the other guys, too, so this'll be some folks' fourth bazooka. Giant weaponry seems like an odd mismatch with G1 Bumblebee, though if you bought Centurion Drone and his massive accessory box, there's a tiny Bumblebee pistol in there you can give him. Really, Bumblebee with any gun seems weird to me. I remember when Bumblebee was reintroduced into the original Marvel comics as a Pretender, and he just whipped out this gun and blasted Megatron a bunch, and I was like DANG, what.
Bumblebee's your little friendly buddy, and he should have a little bit of a tummy. He's a chub. He should be a chub! They gotta stop making him this badass muscle car, I tell ya.
I am happy to inform you that this toy is a chub.