Posted February 22, 2021 at 11:31 pm
Yeah, yeah, I know, Transformers: Kingdom is where Beast Wars is making its big return, and yet Kingdom Inferno isn't the Predacon fire ant. It seems awry! Well, it seems a little less awry when you remember Inferno (and Transmetal Scavenger) shelfwarmed so hard you could still find him five years later. Reportedly Polar Claw was in the cards in the early days, but they moved up Tigatron out of Deluxetown to take up his Voyager spot, so even when Hasbro had more Beast Wars spots available, they'd dragged out Polar Claw instead of Inferno! They went to a non-cartoon guy! That's how bad Inferno shelfwarmed.
(additionally, BW Inferno can't take the spot of G1 Inferno, as G1 Inferno is a simple Grapple retool, and BW Inferno would be all new, and so their budgets are not equal)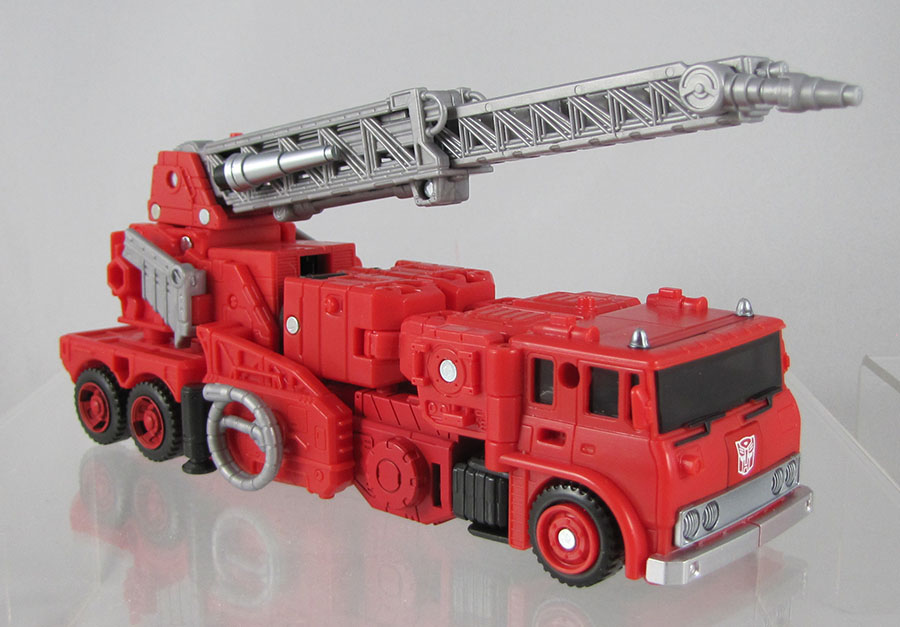 they'll probably get to him eventually if Kingdom does well
ANYWAY, here's boring ol' Kingdom (G1) Inferno! So boring he's got a boyfriend in every continuity! He Princess Carries Red Alert around in the cartoon, and snuggles up with Smokescreen in the Marvel UK stuff. And he's got a girlfriend, too! Everybody wants a piece of Inferno! He's clearly got something going on. Look how long his ladder is!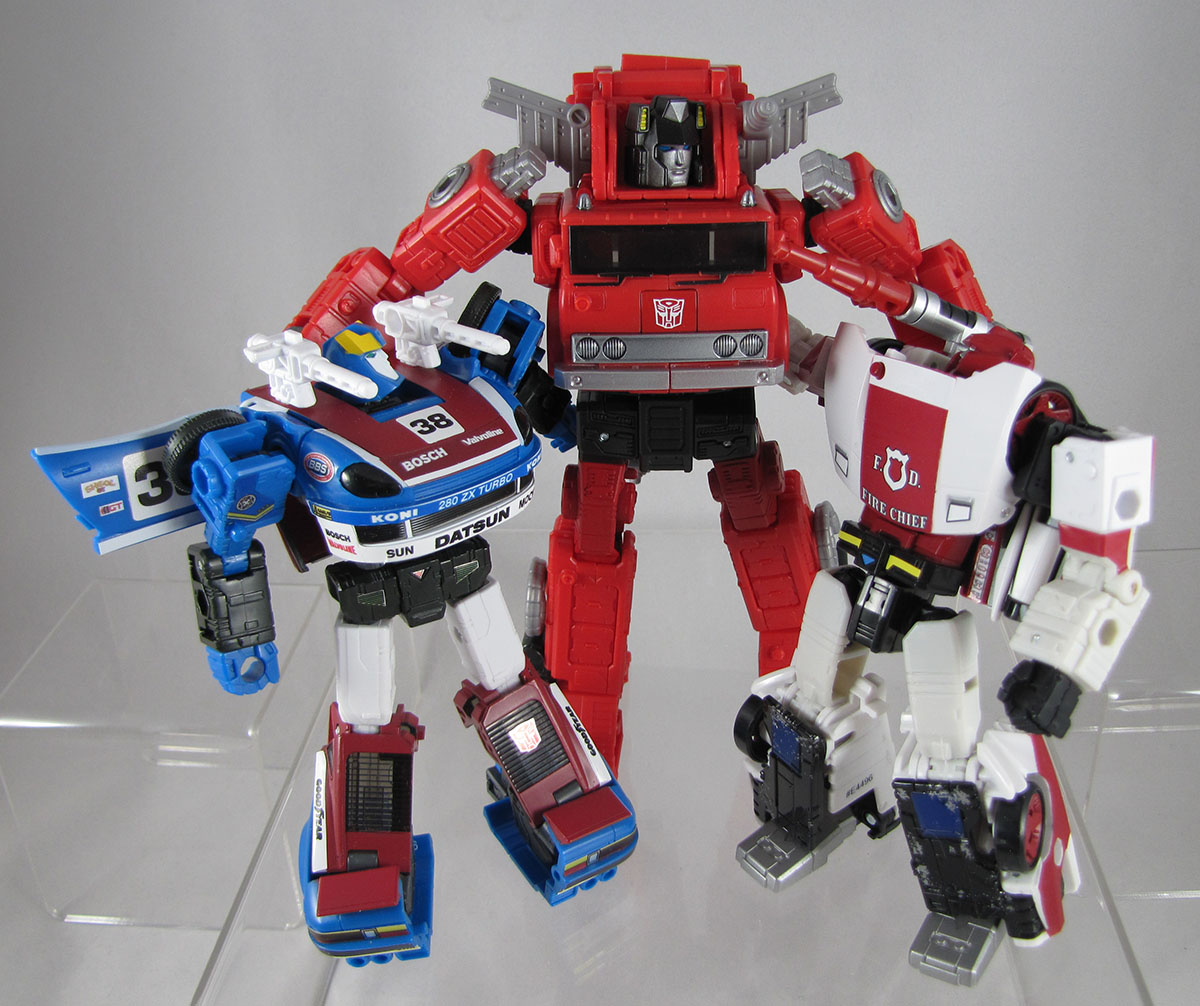 Inferno's a retool of Earthrise Grapple (another shelfwarmer), but he's the superior version for a handful of reasons. One, he's a fire truck, and fire trucks are rad. Two, love those wings on the sides of his head. Three, little hoses on his legs! And four, and most importantly, his retooling includes modified pegs that attach his headbox to his soles in vehicle mode. That broke a lot on Grapple if you yanked too hard, but now the pegs are shorter and more strongly attached to the headbox. That's miles better just there.
Also he's got more boyfriends than Grapple. Has Grapple had any boyfriends? I don't think so. Checkmate.