Posted January 11, 2021 at 11:07 pm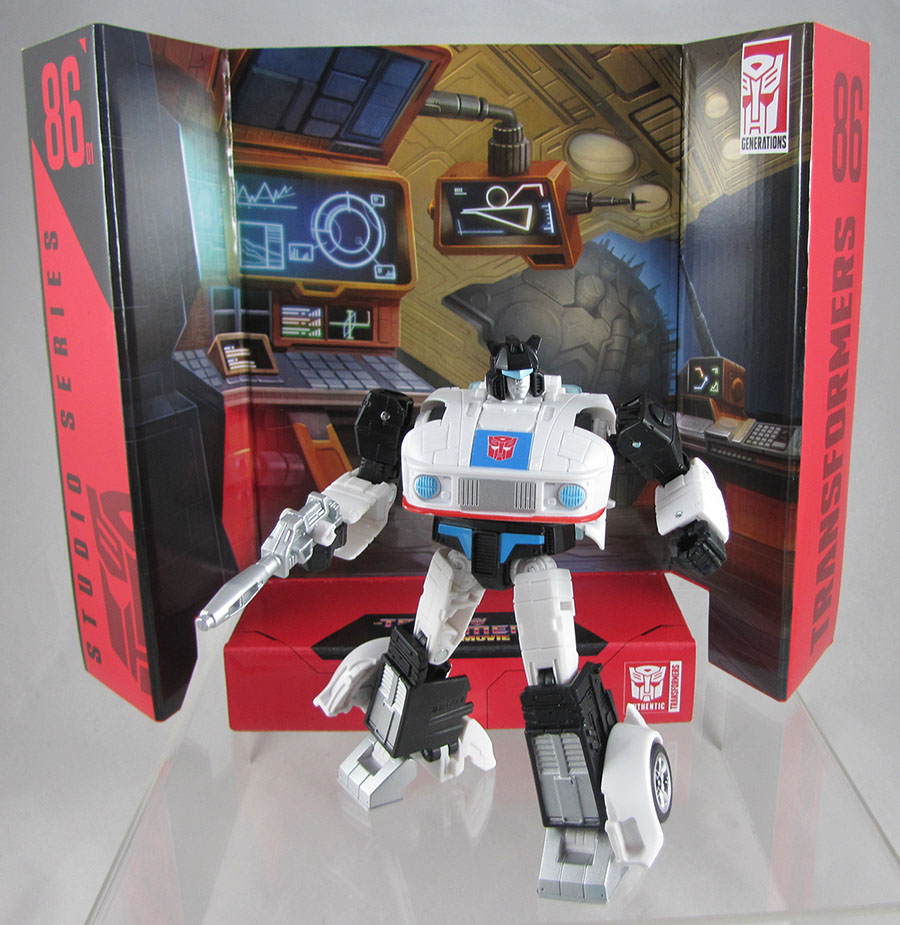 Reveal the Shield Jazz came out 11 years ago, and we were all thinking at the time, okay, this is the Best Jazz Possible. There is no topping it. No reason to buy any other G1 Jazzes! And Power of the Primes Jazz came out 2017, and it was definitely a step down from RTS Jazz, but it became a combiner limb, so at least it serves a different sort of purpose. So RTS Jazz still reigns supreme. Unsurmountable. Impossible.
And then Hasbro decided to reboot everything under a strictly adhered-to style (heavily cartoon-based) and also a unified scale. RTS Jazz suddenly finds himself too tall and style-wise out-of-fashion. He's clearly from a Different Era. By the time Studio Series '86 Jazz was announced, you're already wishing for a Jazz that fits in better with everybody.
I mean, if you'd rather your collection have a wider spread of styles, which is definitely a neat-o thing to do, then, yeah, keep your RTS Jazz. It has its faults, but so does this new Jazz. They're pretty similar in their placement on the joy vs annoyance spectrum, and about equally as complex. New Jazz is definitely smaller (and about $5 more expensive after adjusting for inflation), but, again, he won't tower over the other guys he should be the same size as. He does the job he's supposed to.
The obvious difference between the two is that SS'86 Jazz tries to Be The Cartoon Model, and that means it needs to tuck those door wings away. I'm pro door wing for Jazz in general, but this toy does an okay job of hiding them. You tuck one layer of roof into another layer of roof, tuck the doors inside, and then just pile all that on his back. Giving him door wings would be a more interesting use of that mass, but again we're trying to be the animation model.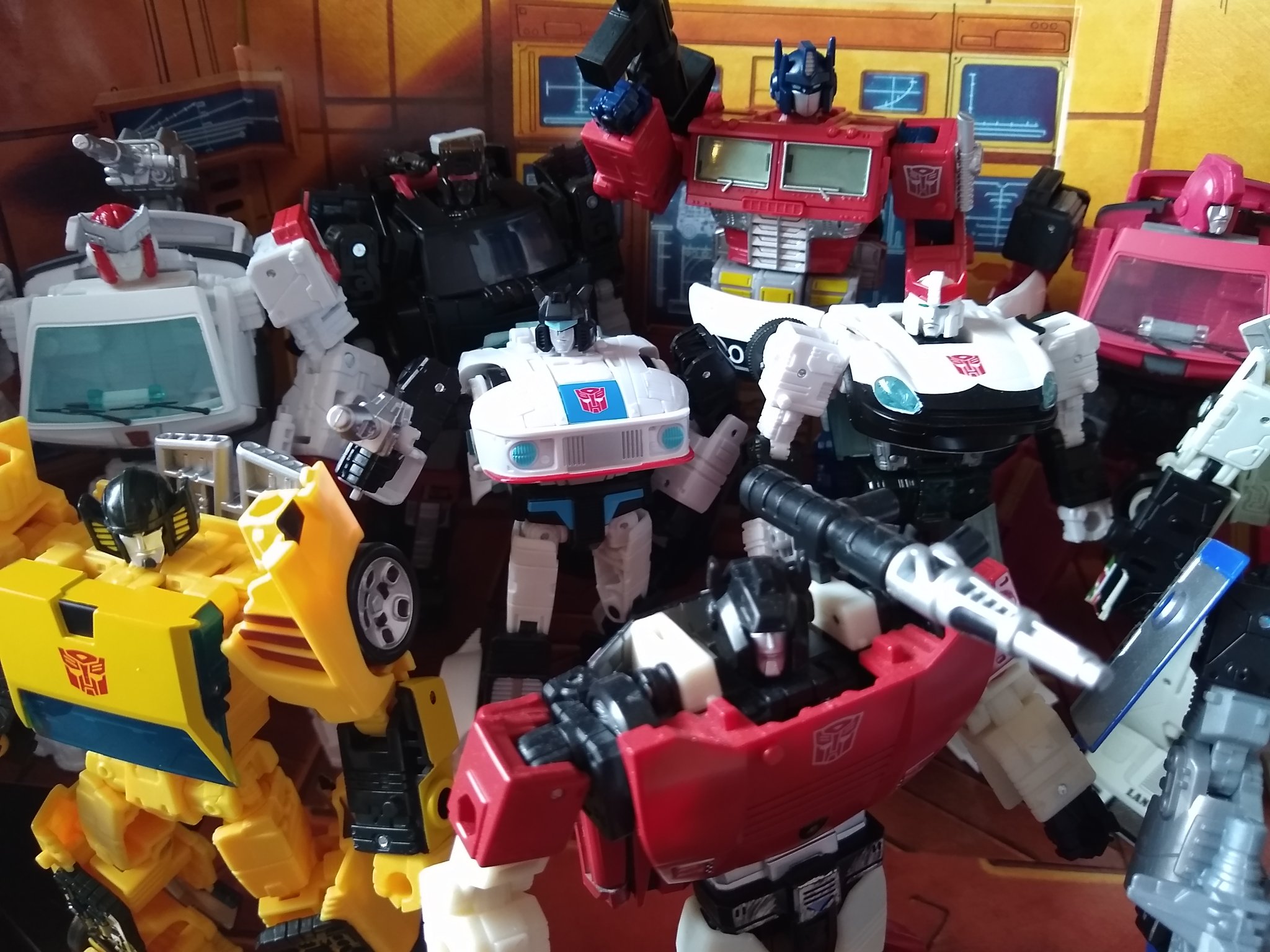 It is pretty great that despite having sixteen billion Transformers toys that transform with hoods folding down into chests, we're still discovering new ways to make that happen. How will we have to fit the arms under there this time??? Well, in SS'86 Jazz's case, you ... rotate the abs around the spine to make room for them. That's a new one on me.
Jazz comes with a Moonbase One backdrop and a rifle. Unlike Kup and Blurr from his wave, he doesn't come with a non-gun The Transformers: The Movie-inspired accessory.