Posted January 14, 2022 at 10:53 am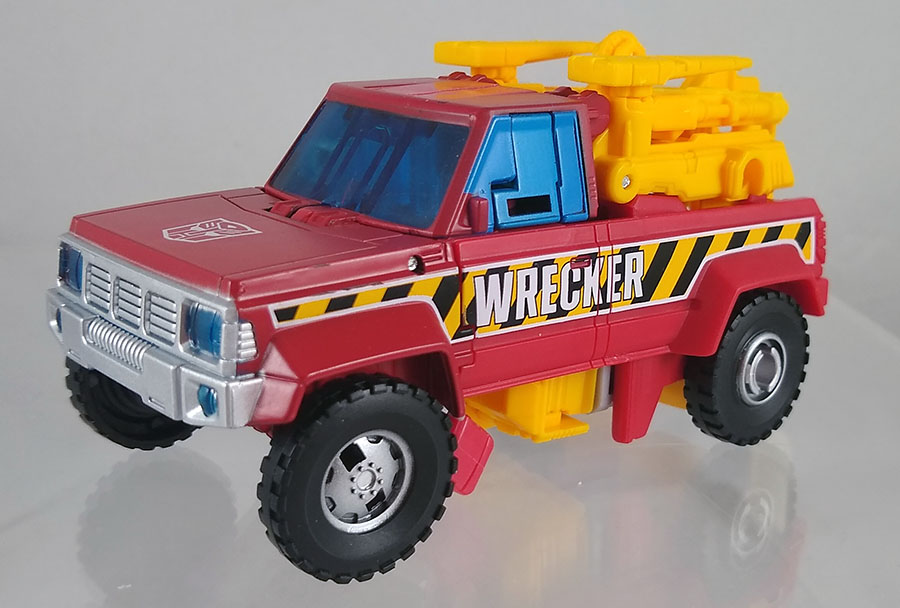 Lift-Ticket here is my first toy from this year's new Transformers: Legacy toyline! Sure, he's a Generations Selects online exclusive dealio, is a redeco of an Earthrise toy, and isn't retail or anything, but he came in a cardboard Legacy box, so whatcha gonna do?
He was one of those toys where Hasbro gave him a mid-2022 release estimate, because of Covid, with a "uh sure then" shrug, but then he popped up into our mailboxes several months early. Dang!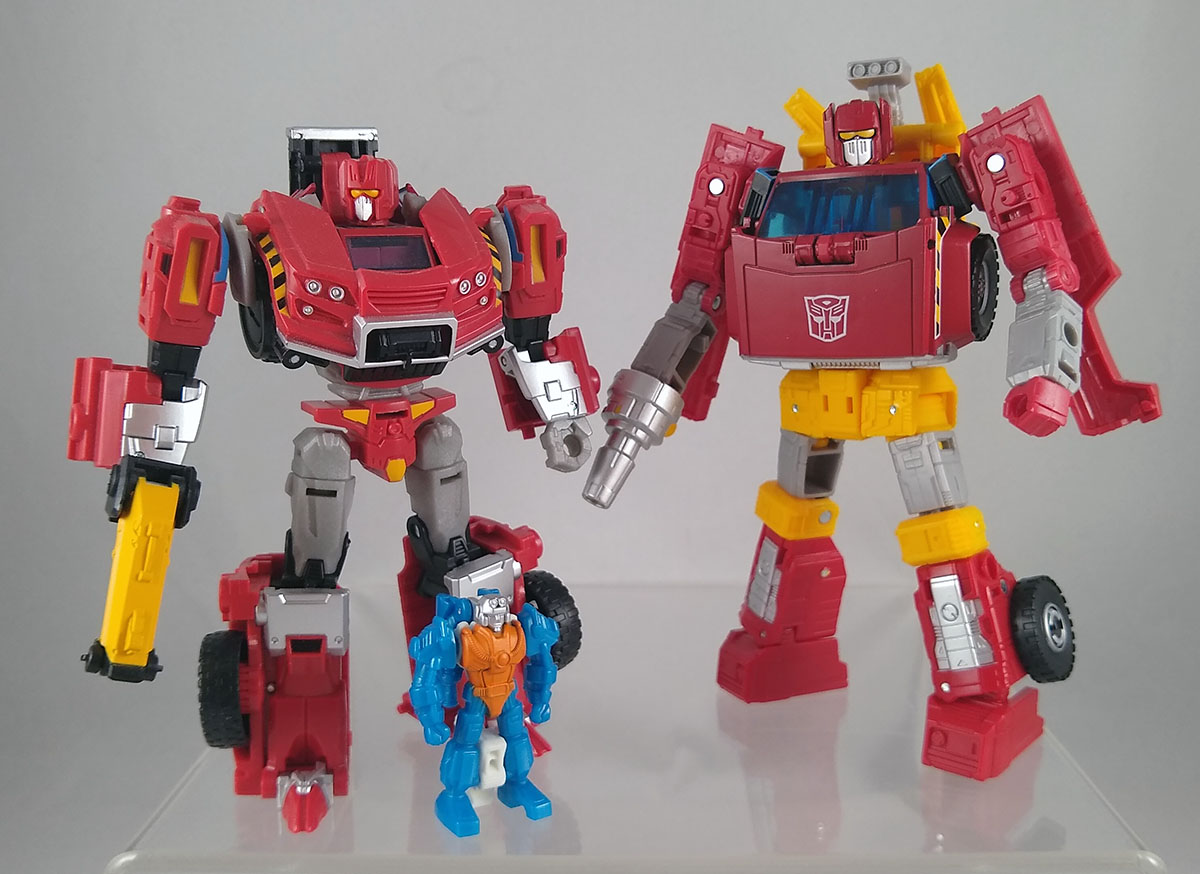 There were like sixteen different colors of Hoist/Trailbreaker in the pre-Transformers Japanese toyline Diaclone, and this red iteration of Hoist is one of them! Borrowing from those unTransformered decoes to make new Transformers characters is a long tradition of the franchise, and Lift-Ticket is... sort of an example? One of the last things Greg Sepelak and Trent Troop did for BotCon, Lift-Ticket (and Burn Out) were actually piloted Diaclone mechs from a Diaclone universe masquerading as Real Transformers in a Transformers universe. You know how the Transformers Multiverse is. Everybody visits and tries to fit in. GoBots, everybody. Anyway, Lift-Ticket isn't even alive. Some little dude pilots him.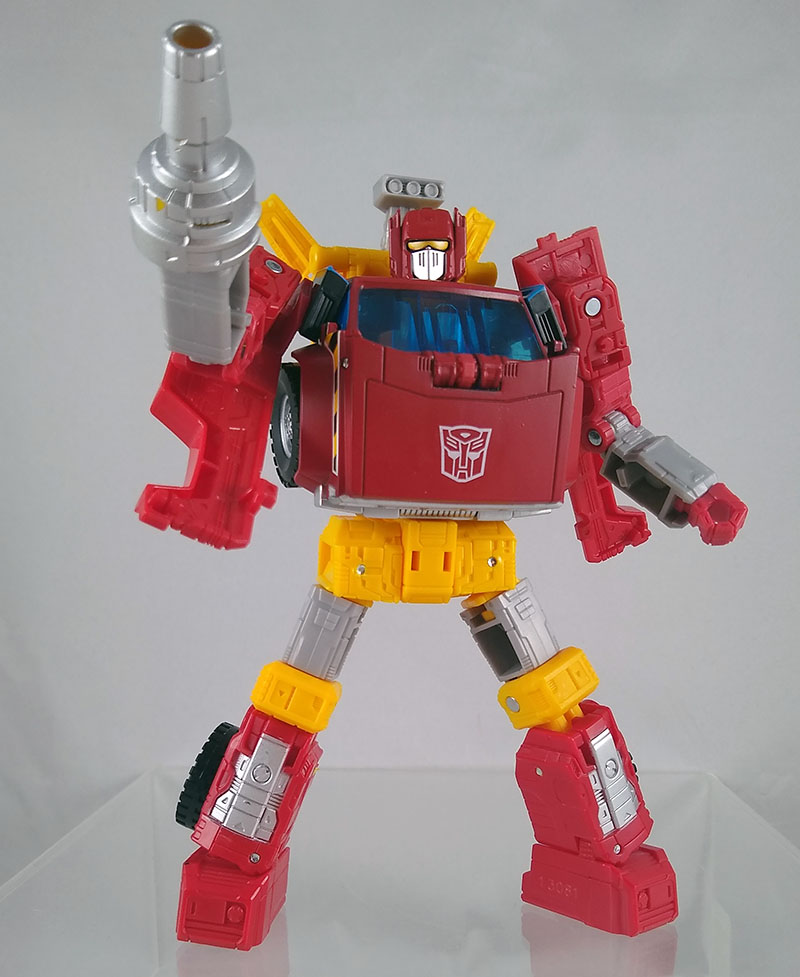 I'm glad Greg and Trent gave him a real Transformers name (which is a G.I.Joe name), because I'm pretty sure the current Transformers team would've released this guy as just "Red Hoist" or whatever.
"WRECKER" is written on the side of the truck mode. But Lift-Ticket isn't a member of the Wreckers! That's just what was written on the side of the original Diaclone toy. Because it's a tow truck. He's a wrecker that isn't a Wrecker. You know how it is.
Lift-Ticket has a very vibrant ketchup-and-mustard color scheme, and he arrived in my house the same day I found Kingdom Blaster at a store, so it was a very red/yellow/gray robot day that day. Those two dudes punched my rods and cones in the exact same way. Hello, we get it, you're both a McDonald's.