Posted November 15, 2019 at 10:57 pm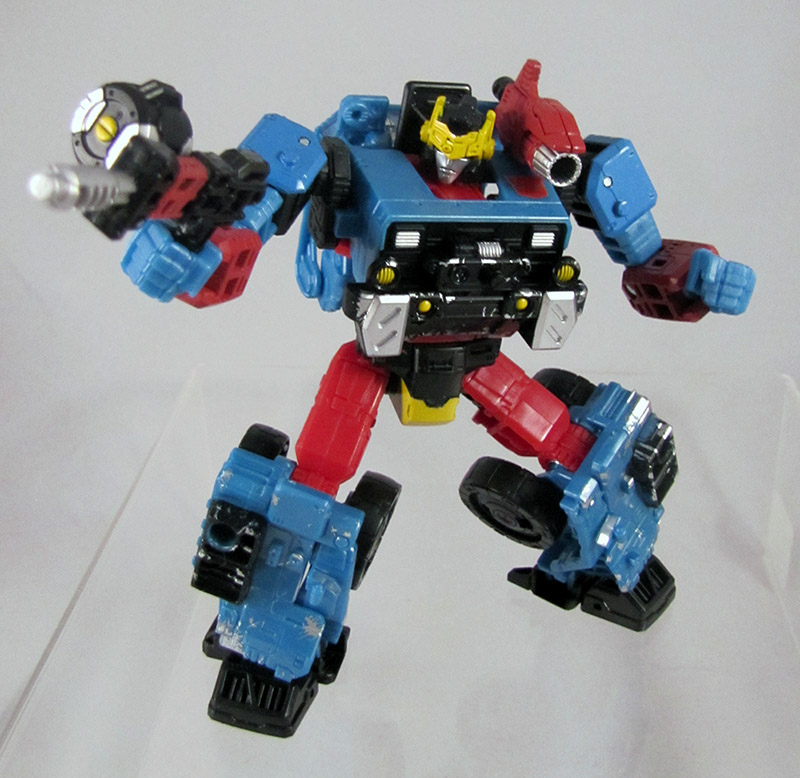 When War for Cybertron: Stege Hound first came out, everyone noticed something odd about his packaging art -- he had Hot Shot's head! Specifically, Cybertron Defense Hot Shot's head. The packaging artist painted the wrong head, possibly because the photos they were sent presented the toy with it. CD Hot Shot was a military vehicle, while currently Rescue Bots Academy Hot Shot is a dune buggy, so a Cybertronic Jeep mode isn't too far off the mark for the guy. Thing is, most toys these days get extra heads built into the tooling for potential later releases, but these potential later releases don't always happen! And so despite us knowing (intuitively) there was a Hot Shot head somewhere in Stege Hound's tooling, it didn't guarantee we'd get a Hot Shot from him.
Ultimately (obviously), we did! He wasn't confirmed officially until dang near the end of the line, and just days before he was released exclusively at New York Comic-Con (via Entertainment Earth). Entertainment Earth also had a matching Hot Shot pin and a little Hot Shot badge tag, both of which Adam Pawlus was gratefully able to get for me. (I also was helped getting a pin by good ol' warcabbit.) Since, you know, I've never been to a NYCC. Hot Shot himself was available readily online through various outlets.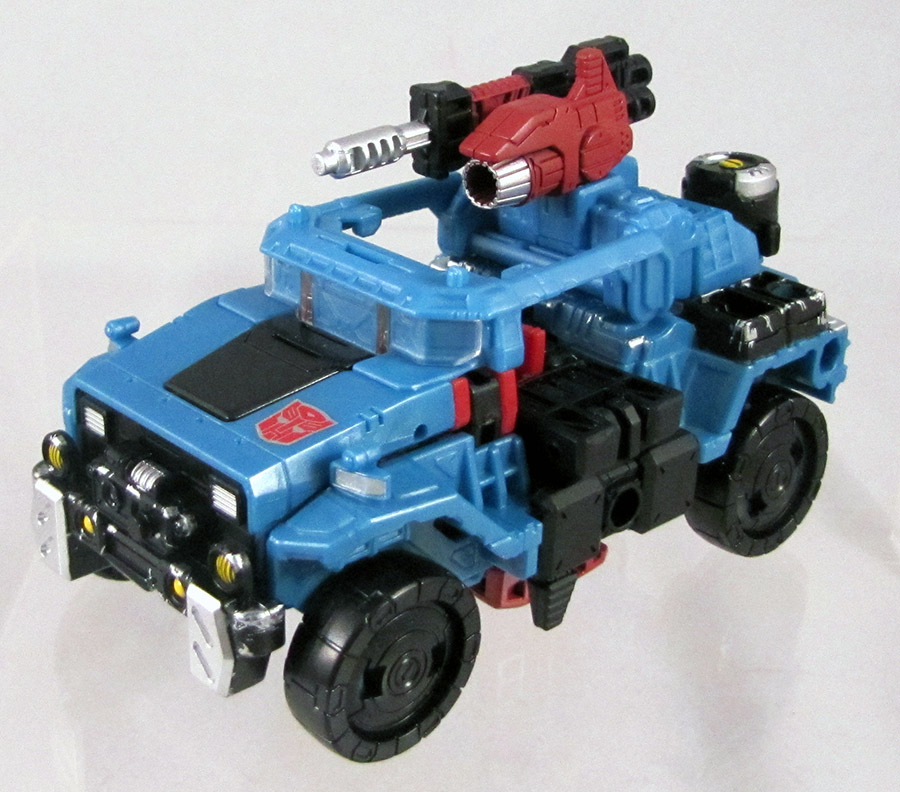 And the Stege Hot Shot is... good.
I mean, he's not the Hot Shottiest Hot Shot, since he's not a yellow sportscar, but he's probably one of the best Hot Shot toys? Because Hound himself is pretty good, you see. He's got a neat transformation (both sets of wheels end up in his legs), and he comes with two cannons and a ... fake spare tire thing, since the altmode is Cybertronian. The fake spare tire thing can attach to the side of the larger cannon and make it look like a Tommy gun.
But Stege Hot Shot is definitely the most articulated Hot Shot toy, that's for dang sure. Like, I'm not sure any transformable Hot Shot toy has even had waist rotation before. And all the standard Stege articulation is present, including waist rotation, ankle tilts.... shoulders. You can get some dynamic movement out of him.
Cybertron Defense Hot Shot was known for his double cannons mounted on his shoulders, but Hot Shot's two cannons do a poor job of recreating both of them. They can recreate ONE of them pretty well, if you combine them. And so, whoops, I have two Stege Hot Shots, and one is borrowing the other's weapons. I am now sated.
Until more Hot Shots come out, anyway. Dang, do you know there's a Rescue Bots Academy (Series 2) of those blind-bagged figurines you find at Meijer or Kroger? And there's TWO Hot Shot figures in that. It's been reported exactly once in the United States and zero other times. That shit needs to saturate the market. Or at least eBay.
Comments