Posted November 2, 2022 at 3:01 pm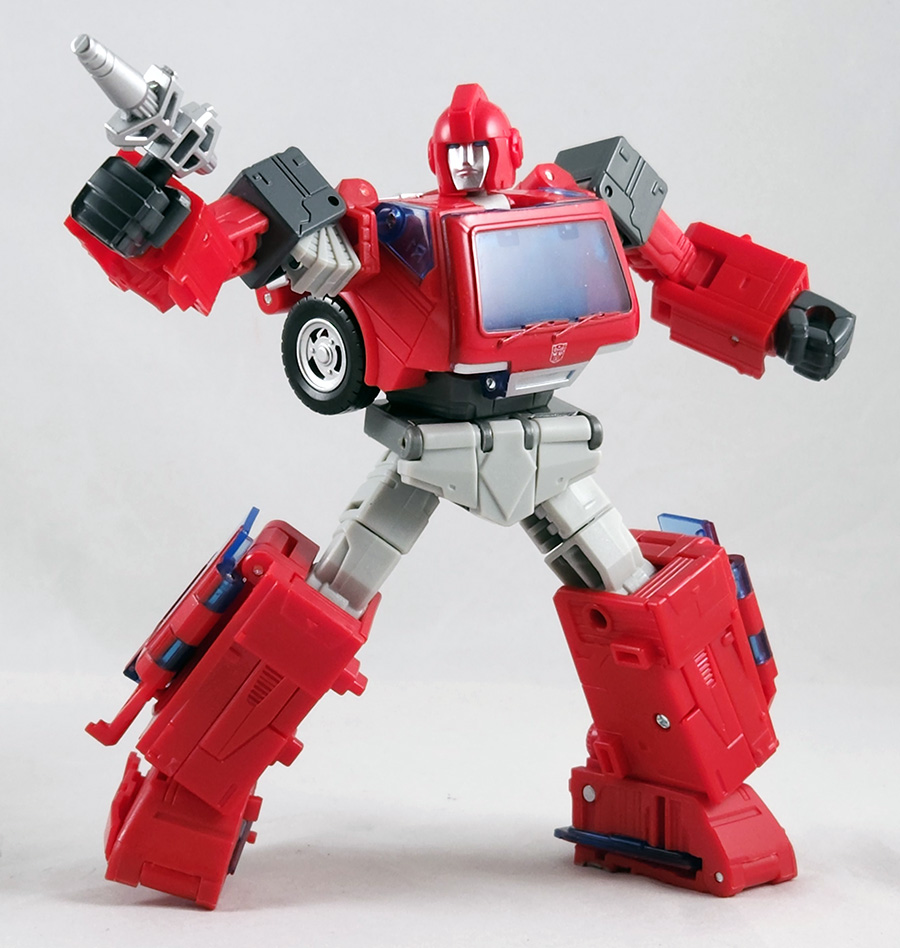 It's funny how long Transformers has been circling the drain of Doing Just The Cartoon Style Ironhide Goddammit. Sure, it was a major milestone when we first got an Ironhide with an actual head, and there was that obligatory Masterpiece, but there was an entire War for Cybertron toyline trilogy of Faithfully Approximating Cartoon Appearances which gave him two toys and neither went Full Cartoon. Stege Ironhide, the first one, was one of the few "Cybertronian" versions that actually went for a distinct space-y vehicle, rather than Recognizeable Earth Car With A Different Roof Or Something. And then Earthrise Ironhide tried to retool that into an Earth vehicle with mixed success. But even that effort fell short of attempting to match the animation model.
And so we start from scratch! It's Studio Series '86 Ironhide, who's gonna cartoon at you super hard! He's a robot made out of boxes wearing a minivan windshield on his chest! AS GOD INTENDED.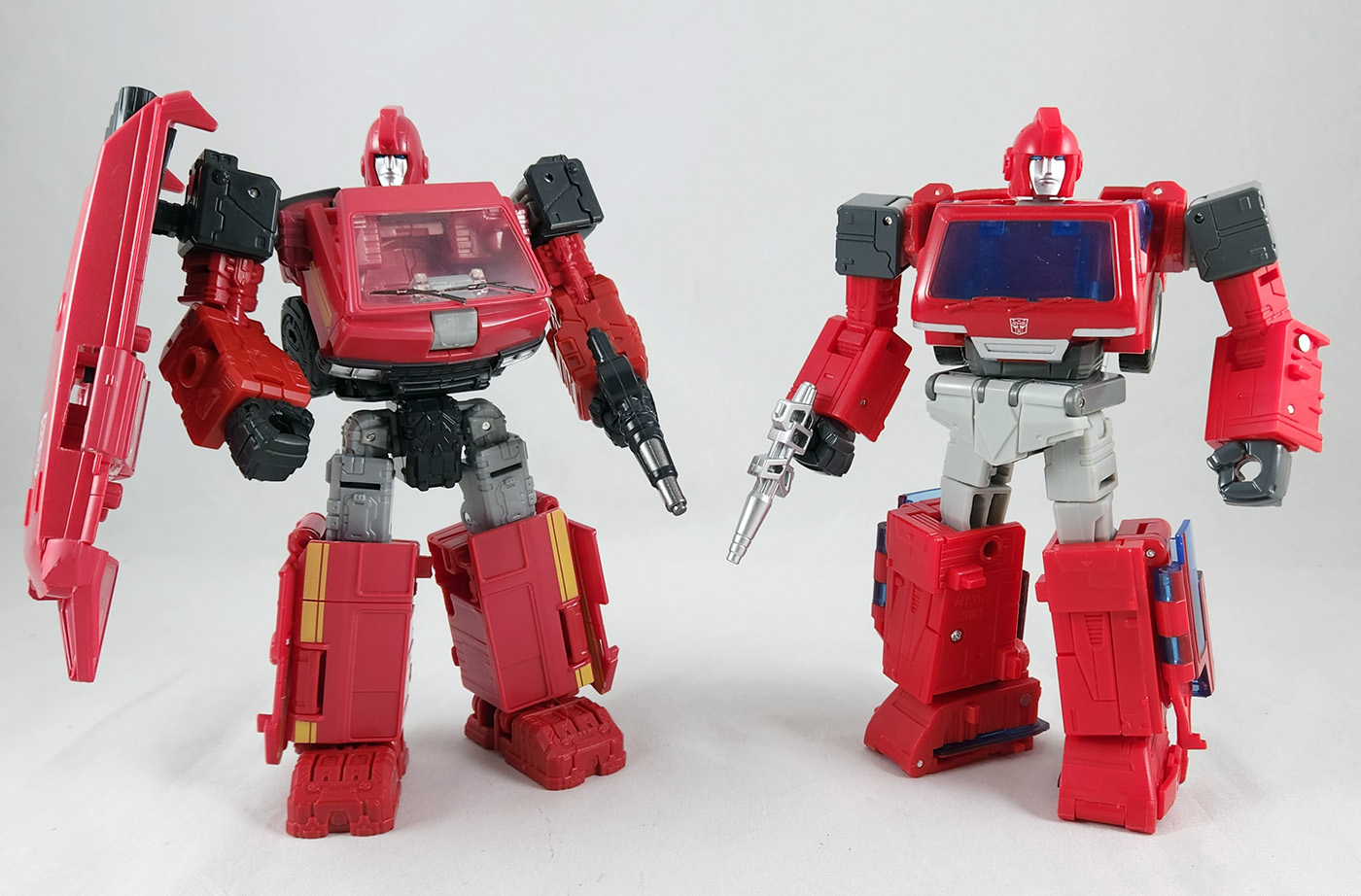 The previous two Ironhides were both Deluxe Class-ish. Well, the first one was solidly Deluxe Class, but as tall as Deluxe Class could manage to keep him in scale, and the next one was... half of an exclusive set but given a very gigantic Roof Piece that was 20% of his new altmode, so who knows whether that budgets into a retail pricepoint. But clearly the upper limit of Large-ish Deluxe had been hit, and if you want a better toy at that size, you gotta pump him up to Voyager Class.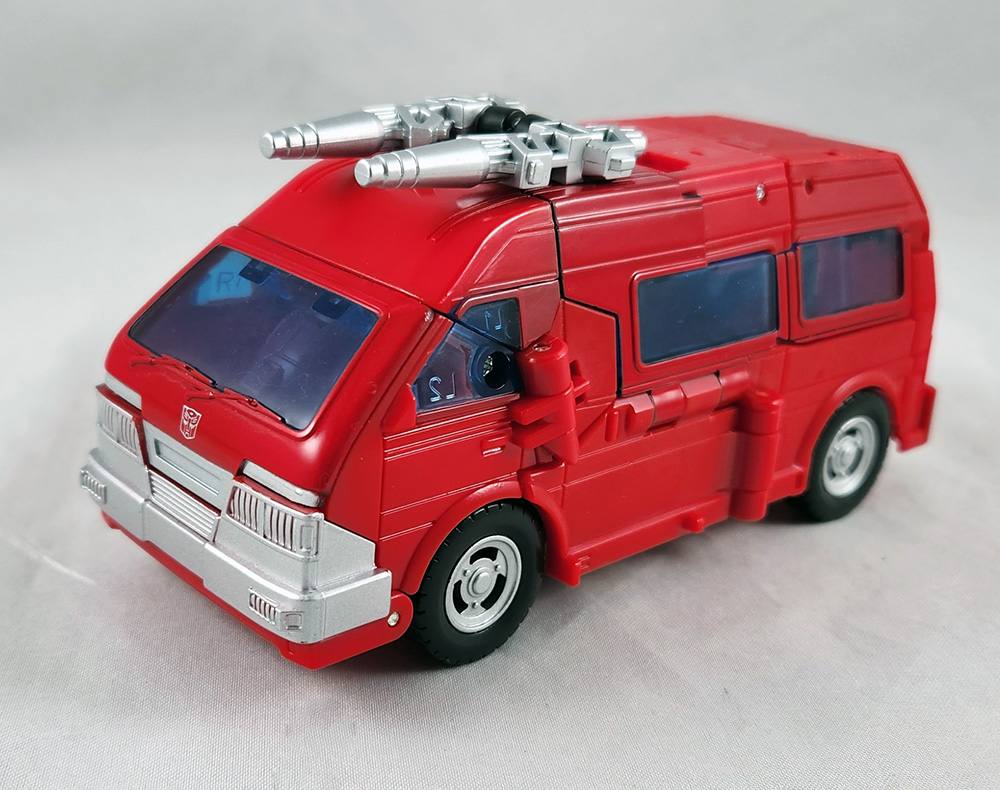 SS86 Ironhide is no bigger than the previous two Ironhides, but by handling and transforming him you can see the difference. He's... a lot of parts. His roof doesn't get yanked off and set aside, the whole mini-van becomes the robot. (RIP battle sled) And so there's a lot of folding. It's not bad folding? It's actually fairly interesting folding. Like, the rear section of the minivan collapses into his feet. Just his feet! The rest, up to the front cab, origamis into his legs. There's a lot of engineering here. There kind of has to be, if the toy must meet its mandate.
When you finally get him narrowed into mini-van mode, he clips together pretty solidly. So solidly you kind of wonder how you get him out of that mode again. There's no obvious staring point, since what's holding the van together is buried inside. But you can kind of wriggle him out of vehicle mode again, and yanking the arm clips out of the front roof section is really the only leap-of-faith do-or-die will-I-break-this moment. And you won't. Ironhide's pretty robust, true to his name. Yeah, he's got clear plastic. He's still robust.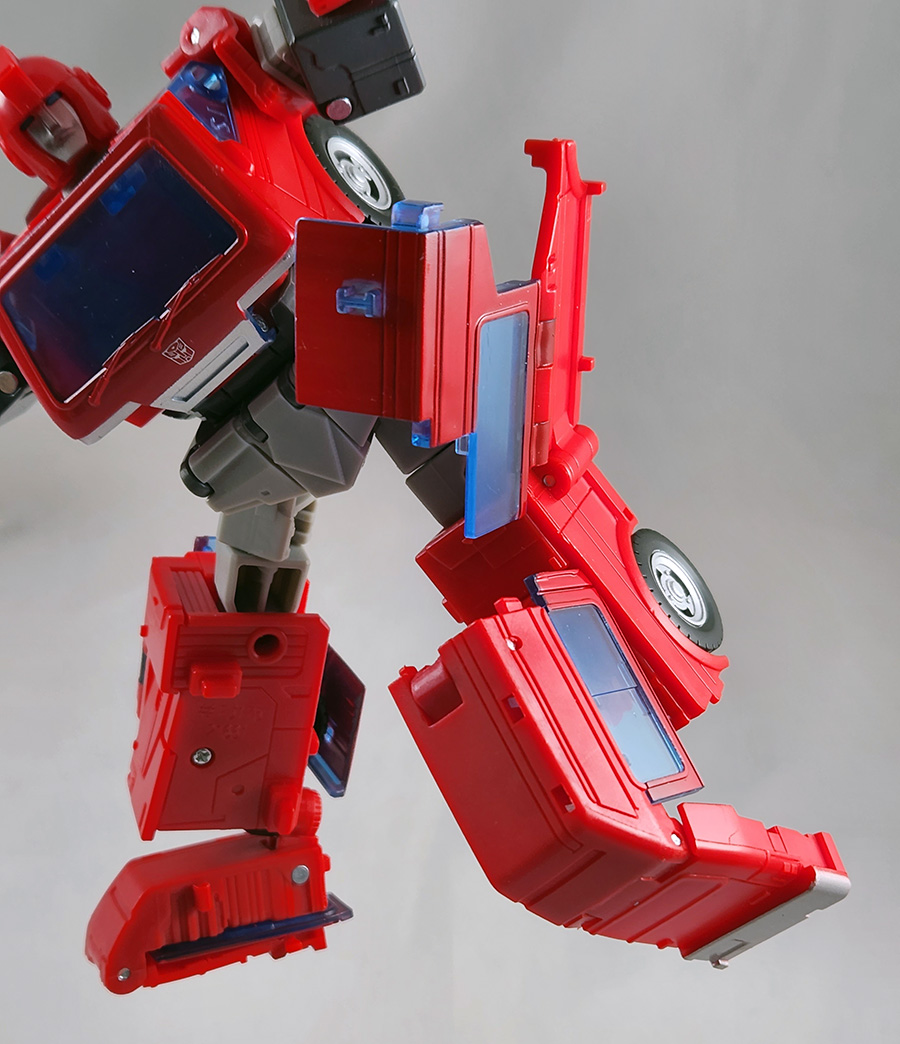 Ironhide comes with two pistols. They're based on the pistol (singular) that Ironhide wields in his death scene in The Transformers: The Movie. He comes with two because Ratchet had two, and Ratchet's getting retooled out of this guy later, obviously. The pistols can store in multiple places -- in vehicle mode there's two nubs on the roof (which for Ratchet will undoubtedly house the siren/flashers) which you can fit the pistols on. There's also two more nubs on the underside of the rear, where the pistol barrels can kind of double as dual exhaust pipes. In robot mode, there's two more nubs on the back behind his head, in case you need robot mode storage.
It's a very good Ironhide! I can't imagine them doing better at the pricepoint.