Posted December 18, 2020 at 10:49 am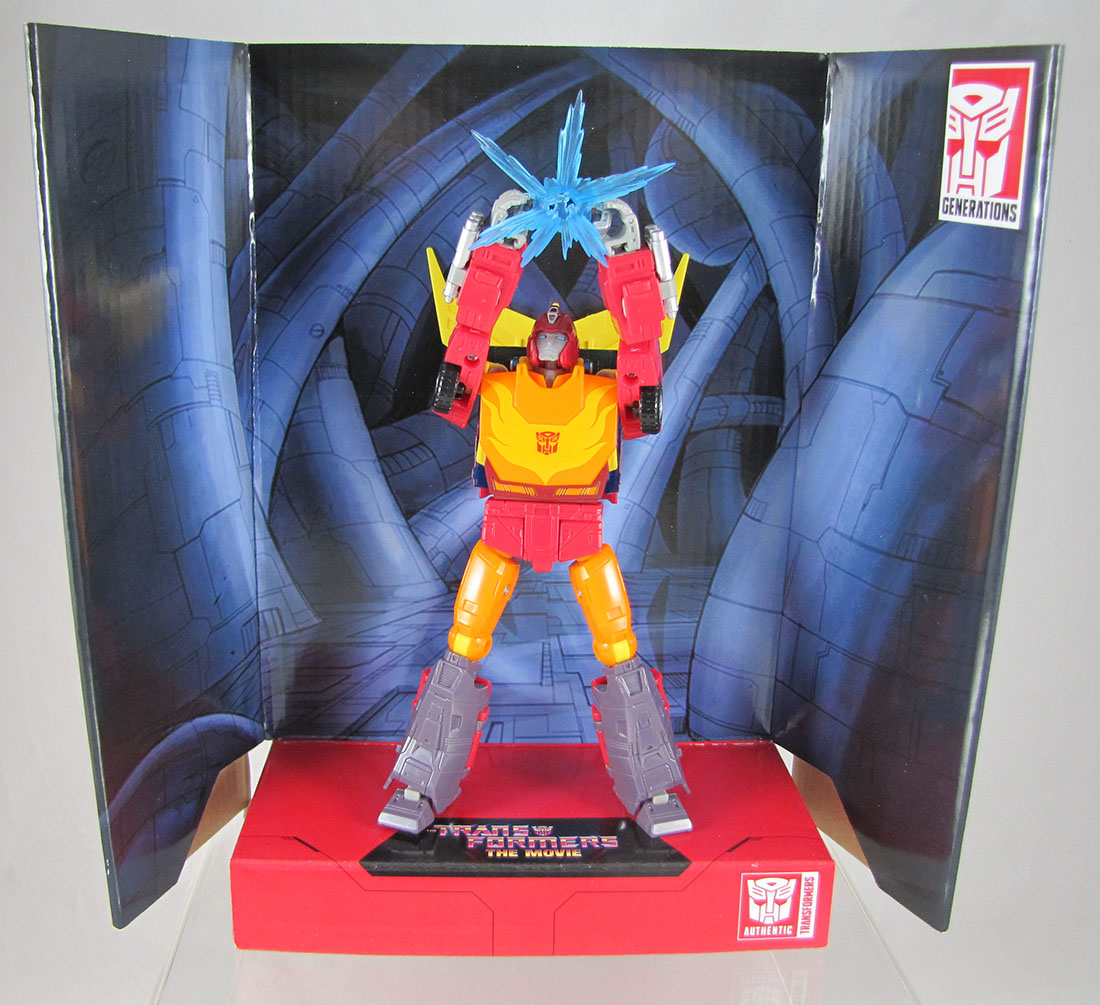 One of the things Hasbro's seemingly trying to establish recently is that a toy's price point isn't necessarily related to its size. They've been making the case that it's more about budget. Which is true! And it's always been true. But it's faced an uphill battle versus customer expectations. But maybe a Leader Class toy isn't necessarily a very tall guy, but a Voyager Class-sized figure but with more budget and extra parts. Maybe a Deluxe Class figure could range from the size of Bumblebee to the size of Prowl to the size of Ironhide. It's about the size of the character more than $20 = 5 inches always.
This has understandably upset some folks because they look at the size of, say, Optimus Prime in his Leader Class package, and he's relatively small, even though he's flanked by a giant semi trailer. They're expecting a figure that fills the package. On the other hand, it means we get toys like this Studio Series '86 Hot Rod, who's the size traditionally of a large Deluxe, but has way more parts and paints and complexity than you'd manage at the Deluxe Class pricepoint.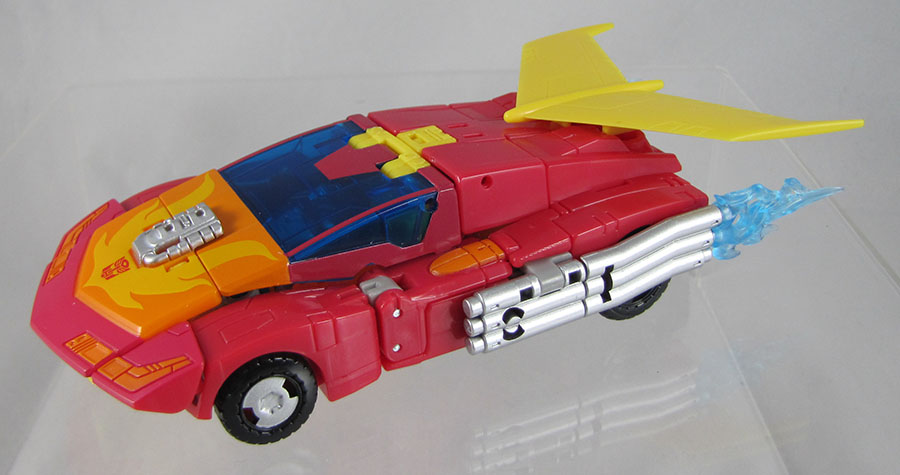 There's always been trade-offs for having toys at certain pricepoints. For example, a toy at a certain pricepoint only has so many plastic sprues budgeted, so you end up with a lot of, for example, Hot Rods with orange fists, because even though his fists are gray in the cartoon, they're the only thing that's gray, and so they end up being included in one of the other plastic sprues. So if you upgrade Hot Rod to a Voyager, then, bam, you've got more plastic colors to play with. He can have light gray plastic fists, and his lower legs can be a darker gray, and he can have a yellow spoiler without having to paint it.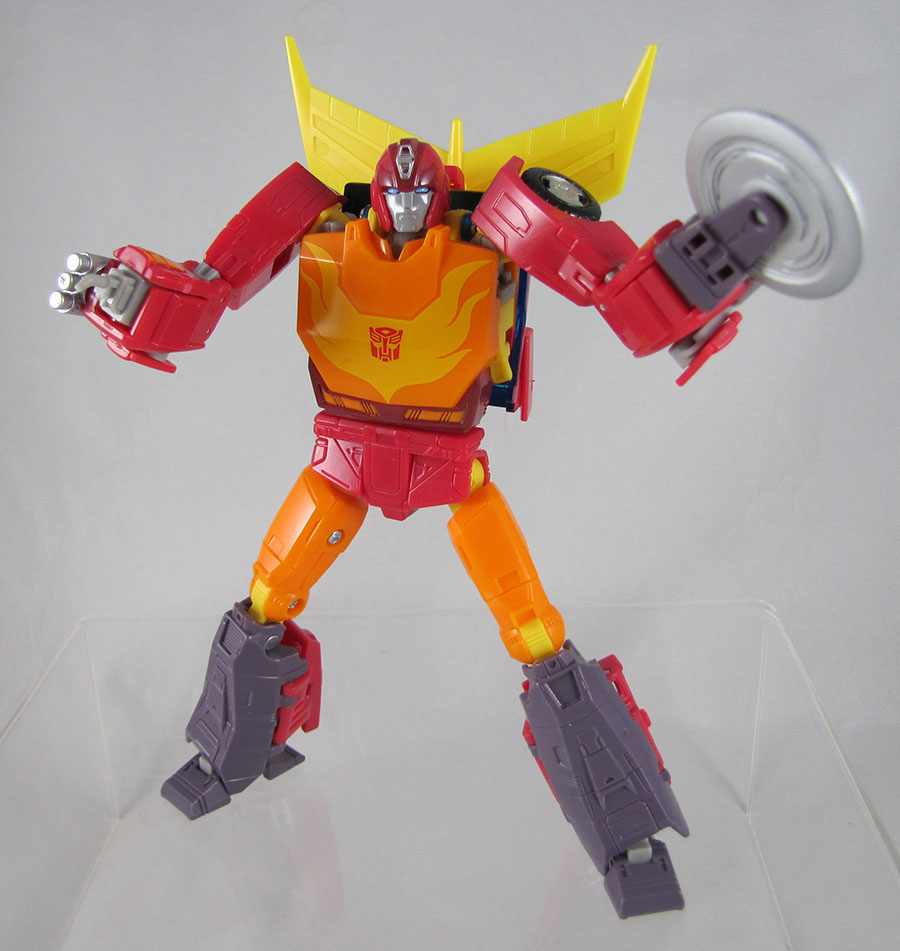 (He may end up having yellow other things, though, as is the case with Studio Series '86 Hot Rod, because even Voyager Class toys have their limits. And so the yellow spoiler shares a plastic sprue with other small jointing parts that need to be cast in unpaintable plastic for durability.)
What I'm getting at is that this Hot Rod feels luxurious for his size. A larger size class of effort went into this smaller toy, and you can feel it. He's a near-perfect representation of the Animated Movie character, and probably the most perfect you could manage at the size. He scales properly with other recent Transformers figures, with him being about the height of Ironhide and Ratchet, taller than Earthrise Arcee, and shorter than Stege Springer.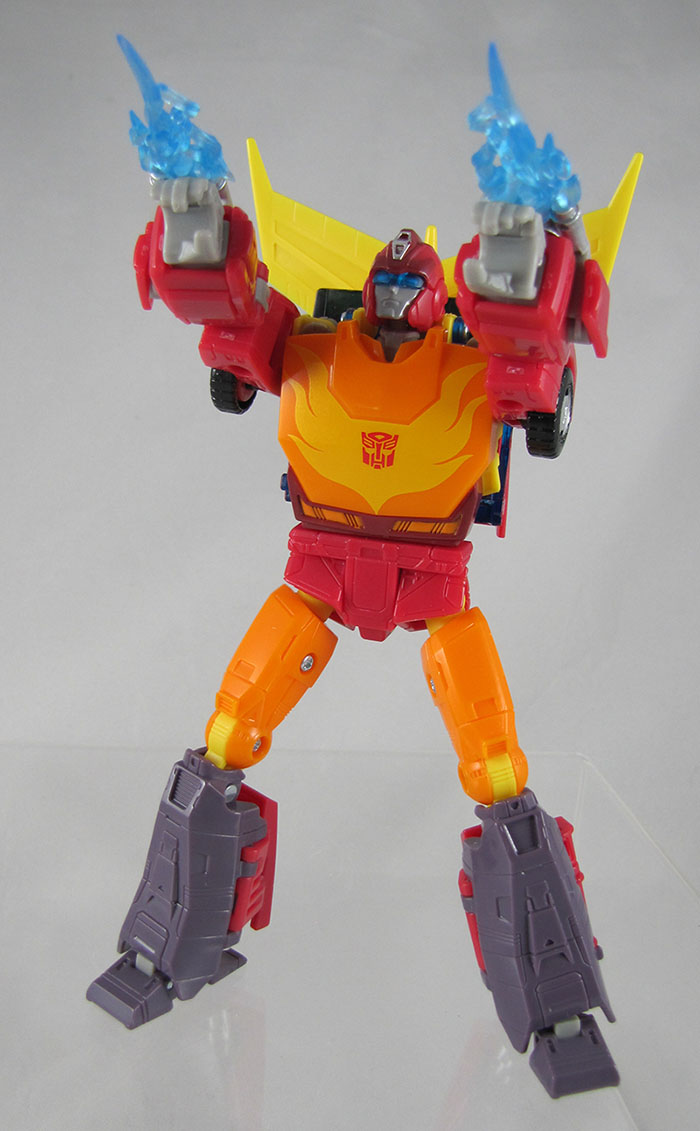 His head opens so you can flip out magnifying goggles over his eyes. His right hand folds in to reveal a wielding torch. His left hand folds in to reveal a 5mm peg so you can attach his buzzsaw accessory. He comes with both of his rifles and two effects parts that can plug into his exhaust pipes so it looks like he's either zooming in car mode or firing out of them in robot mode. He comes with a Matrix of Leadership, which his hands can hinge open to hold, and there's also an effects part that fits over the Matrix itself so it looks like it's glowing with energy. And as with all other Studio Series toys, he comes with a cardboard display background. Hot Rod's is of the interior of Unicron where he opened the Matrix.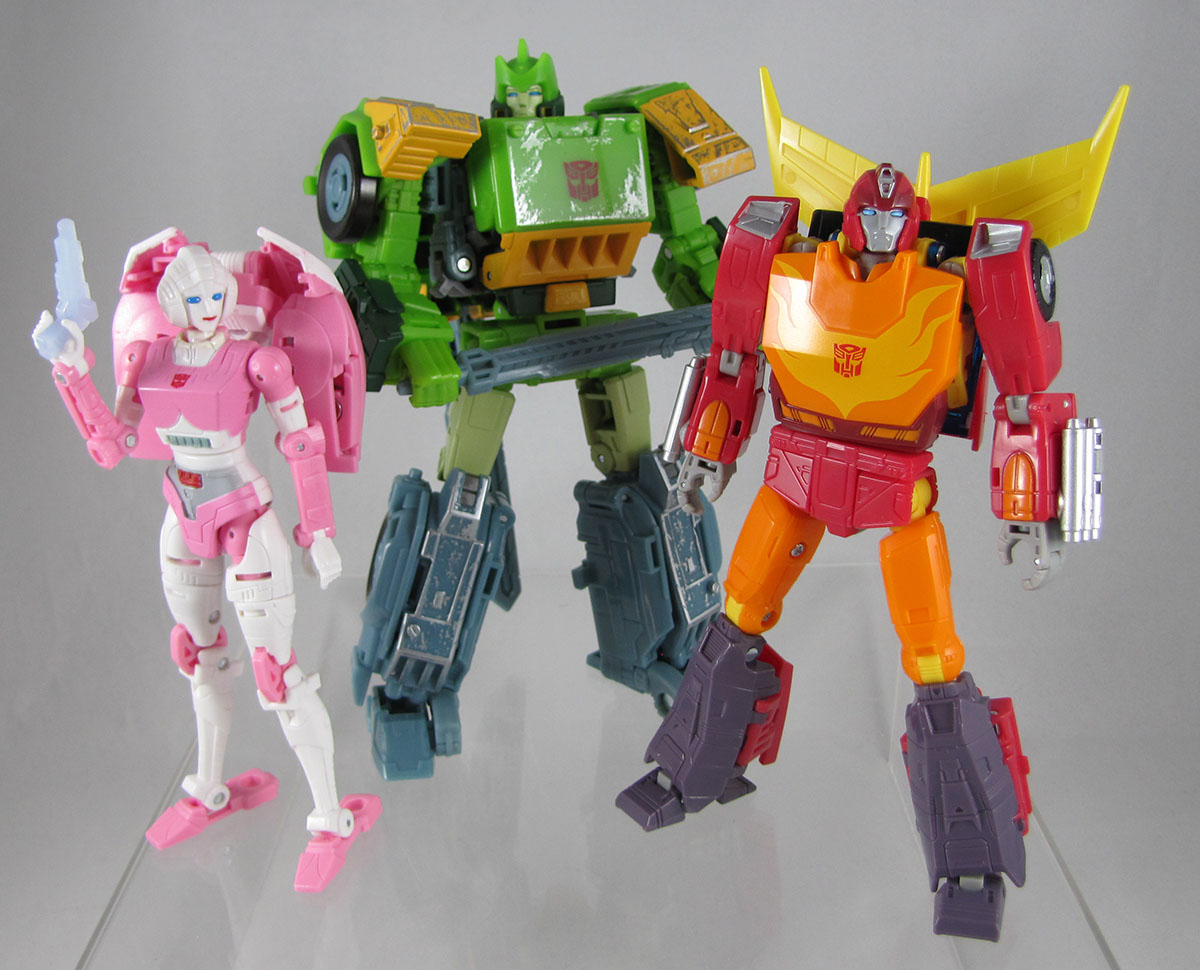 As with SS86 Scourge, you can appreciate the equal care given to these guys versus the live-action movie toys. They're trying to achieve an onscreen look, and in that metric they succeed handily.
And, yeah, his transformation involves his arms spinning around on a central axis so that they flip sides, just like in that one transformation sequence in the movie that everyone's always wanted to see replicated in toy form.