Posted June 18, 2021 at 7:48 pm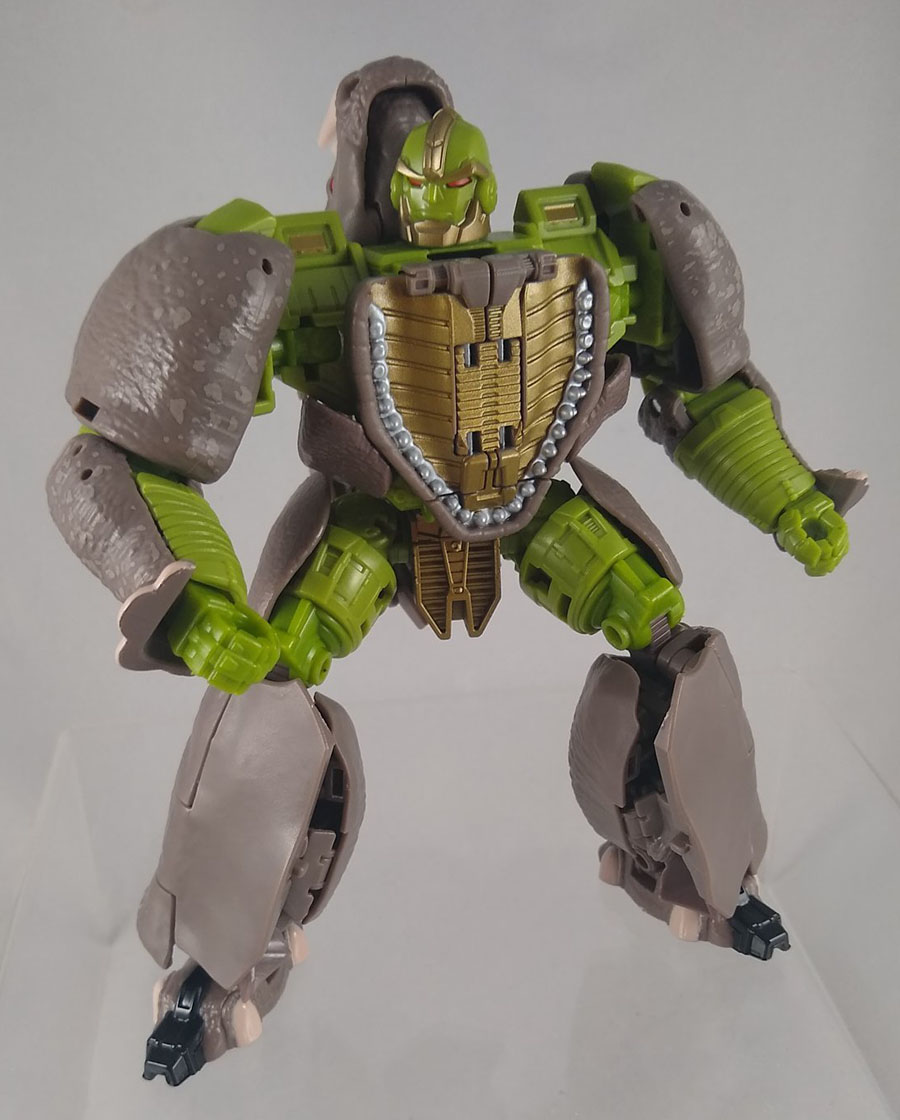 Get it? RINO? Rhinox In Name Only?
Okay, fine, that's not actually something I believe, I just thought it'd work. But it's not strictly true, so I guess it's not funny. Well, I'm not rewriting the title of this thing. We're doing this live!!! LIVE!!!!
Anyway, after Kingdom toy after Kingdom toy just knocking Beast Wars out of the park, Rhinox feels like a... departure. In more ways than one! All the other Kingdom toys follow a very specific design motif pattern: realistic animal mode transforms best it can into a recreation of the cartoon's CGI model for the robot. Optimus, Rattrap, Blackarachnia, Cheetor, Megatron, Airazor, Dinobot (well, a realistic... Jurassic Park animal...), all these follow that pattern. And then along comes silly ol' Rhinox, whose robot mode is... seemingly based directly on the Forged to Fight phone game Rhinox? With the big ear muffs and the weird nose and the robot mode loosely translated from the Thrilling 30 Rhinox toy from seven years back? It barely looks like Rhinox in the same way everyone else looks like themselves. Who asked for this? Nobody asked for this.
And on top of all that, like, it's probably the first legimately bad transformation experience in all of the War for Cybertron trilogy of toylines. It's not fun! It's anti-fun! His legs are a nightmare of panels that need to push through each other every step of the way. And it's not like it ends up looking nice after all that effort. The giant ugly open seams are on the FRONT. What on Earth. Who let this happen? So many questions.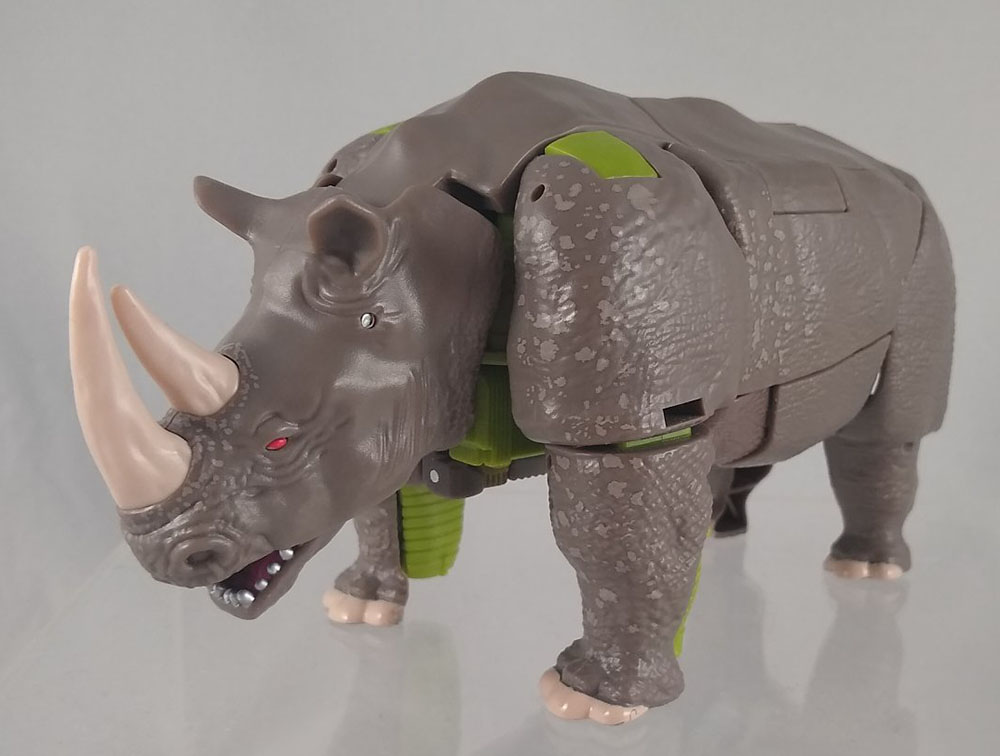 I mean, it does get some things better than previous toys in new ways. The rhino chest jaw being a faux part that folds away instead of becoming the actual rhino's lower jaw results in some better show accuracy AND a rhinoceros head that doesn't have a jaw that hinges at the very back of the skull, muppet style. And the robot feet are fake rhino feet as well, so you're able to have the robot foot poke out between the rhino toes, rather than out the back. Everything else seems like a weird step backwards.
It's not a fun toy and I hate it. It doesn't pose unawkwardly, it doesn't look nice even stood statically, it's a murderous chore to transform, and its rhino mode honestly looks like a potato.
The only thing engaging about the toy is how off it feels from all the others in this toyline just by merit of not being great.