Posted May 29, 2016 at 9:30 pm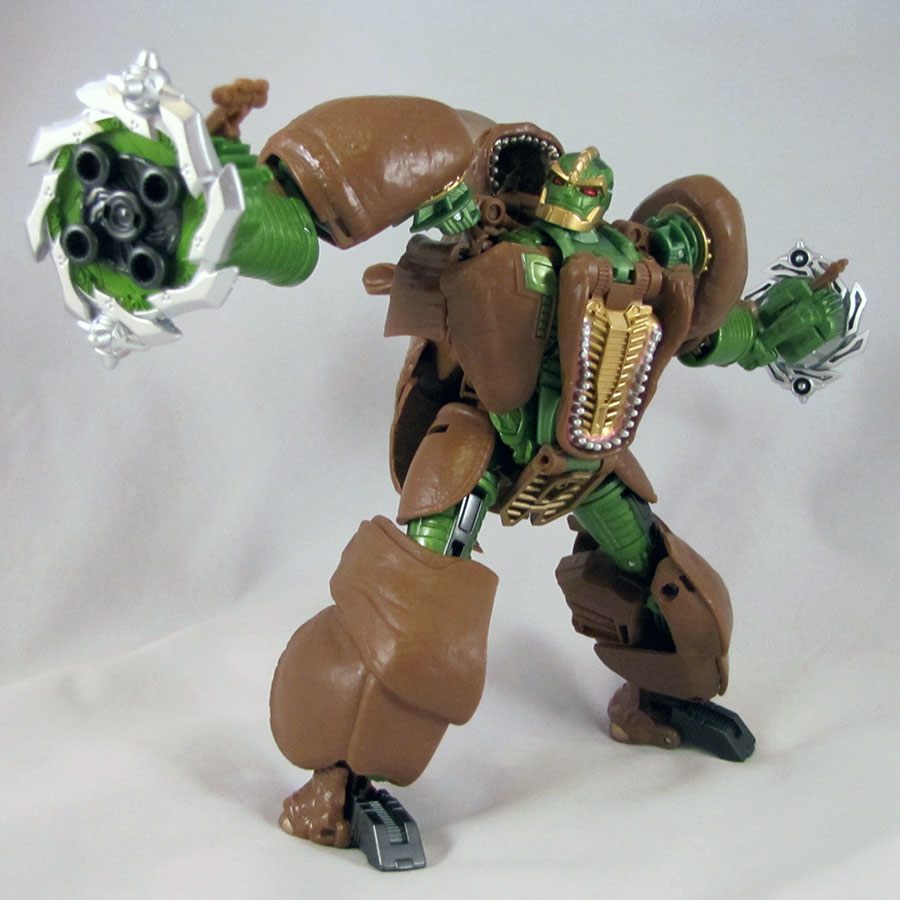 I drew a Shortpacked! strip nine years ago about the arms race of more accurate Beast Wars Dinobot toys, wherein we're presented a toy, it's not painted so accurately for whatever reason, and then Hasbro and Takara go back and forth on the toy, with each subsequent release being a little more accurate but not ALL the way more accurate, and over the course of a decade or two get you to buy slightly better and better Dinobots. It's a pretty good racket they have going!
COMPLETELY UNRELATED here is LG-EX Rhinox. He's like the Hasbro Generations Rhinox I already had, but now he's brown instead of tan! The tan was more accurate to the original Beast Wars toy, but less accurate to the television animation. TakaraTomy's first attempt at this mold, released under their Legends toyline, had similar colors to this new LG-EX Rhinox, but the line-wide visual gimmick at the time was "make everything metallic." That's probably more okay if your toy's, like, a car, but Rhinox is 80% rhinoceros hide. And so he was this awful-looking metallic brown rhinoceros, despite otherwise being more accurate colors to the animation. I skipped that specific release of that toy, preferring having the rhino hide parts be matte plastic rather than him looking to be made out of aluminum foil.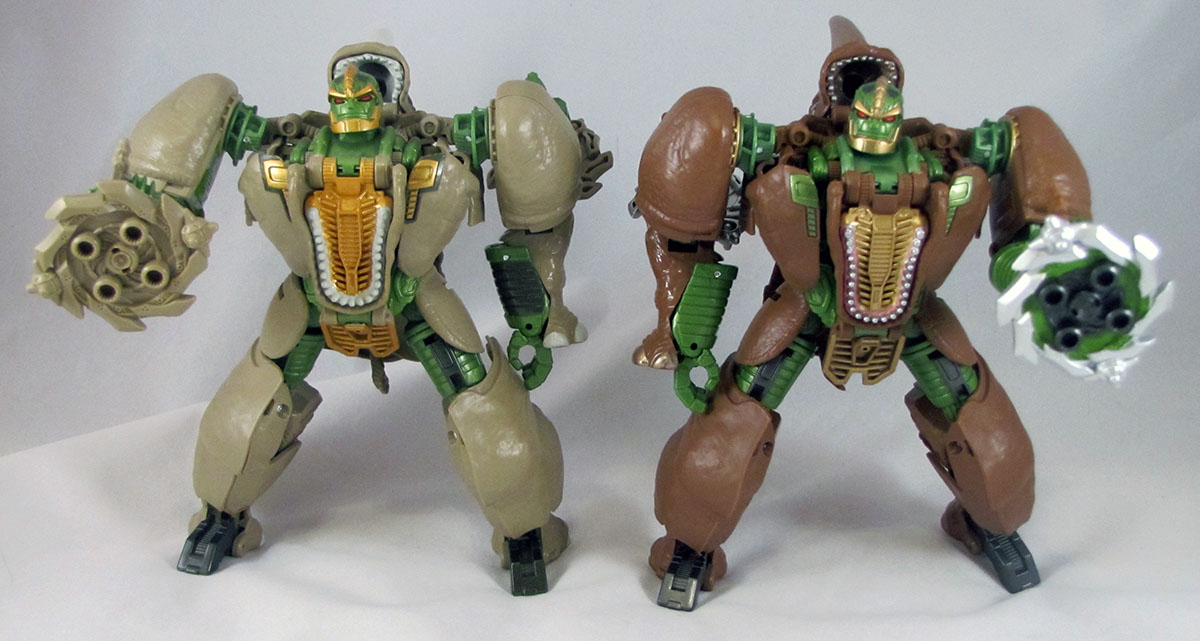 Well, good, because a toy convention over on that side of the world decided that they were going to give Rhinox (and Waspinator and Rattrap) another go, this time without the mindboggling metallic plastic. So, like, problem solved. Matte brown plastic! Perfecto. This time Rhinox even has his gums painted inside his rhino mouth, which is a nice (and show-accurate) touch. Great work! Thanks toy convention!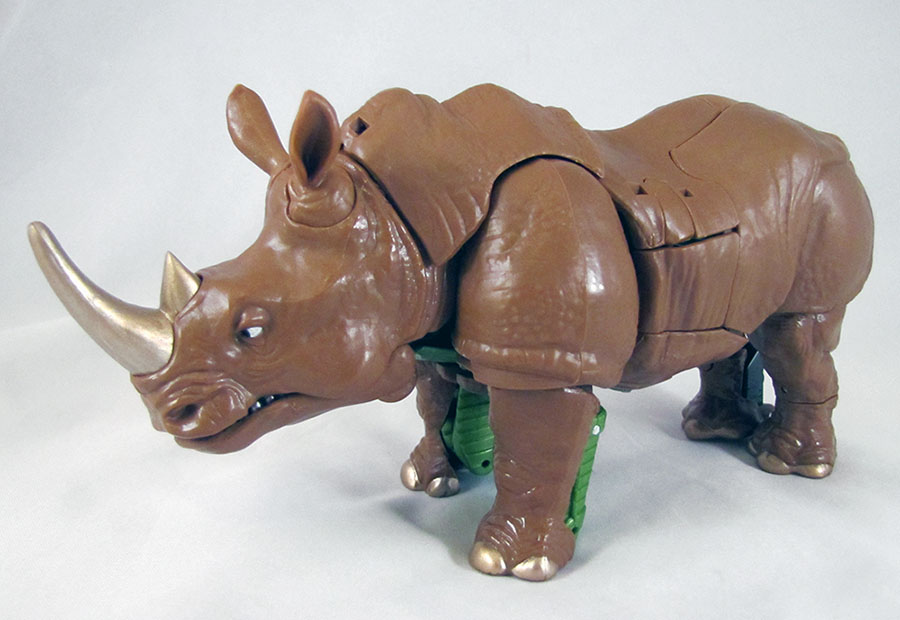 Other than the brown, the most obvious change is to the dual Chainguns O' Doom, which feature actual paint, rather than being solid unpainted plastic. Rhinox is no longer trying to stop you with a pair of oatmeal cookies. Also his hip joints are a little tighter, which solves another problem. LG-EX Rhinox is less likely to faceplant.
Anyway, time to get rid of this older, tanner Rhinox before I end up with a Rhinox collection like I do my mountainpile of Dinobots.
Comments