Posted September 24, 2018 at 11:07 pm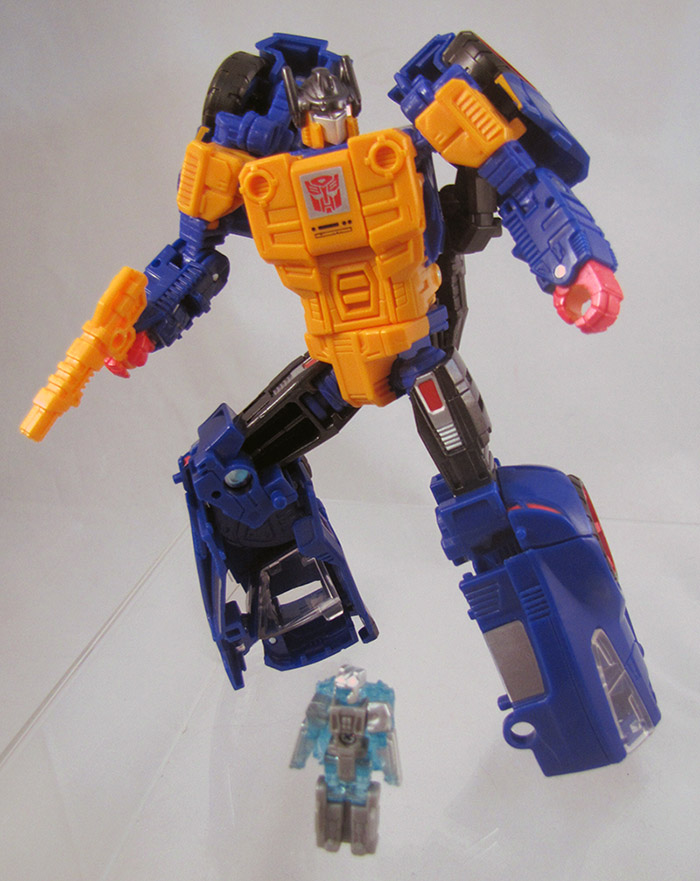 Punch/Counterpunch has had quite a few toys, for who he is. There's the original, the first Club exclusive retooled from Sideswipe/Sunstreaker, the second Club exclusive whose Punch mode was a literal arm, and now this one. That's four! Four toys for a guy who has a pretty restrictive gimmick. Like, he has two robot modes, one Autobot the other Decepticon.
The idea, of course, is that Punch is an Autobot who has a second robot mode which he uses to infiltrate the Decepticons as "Counterpunch." I mean, it's... not the best cover. It's just putting another two syllables in front of your name. It's like if James Bond were sneaking around some supervillain's lair maintaining his name is "Counterbond." And his disguise is just himself walking backwards with a hat tipped over his face. And he drives James Bond's car.
It's absurd and goofy and people love it.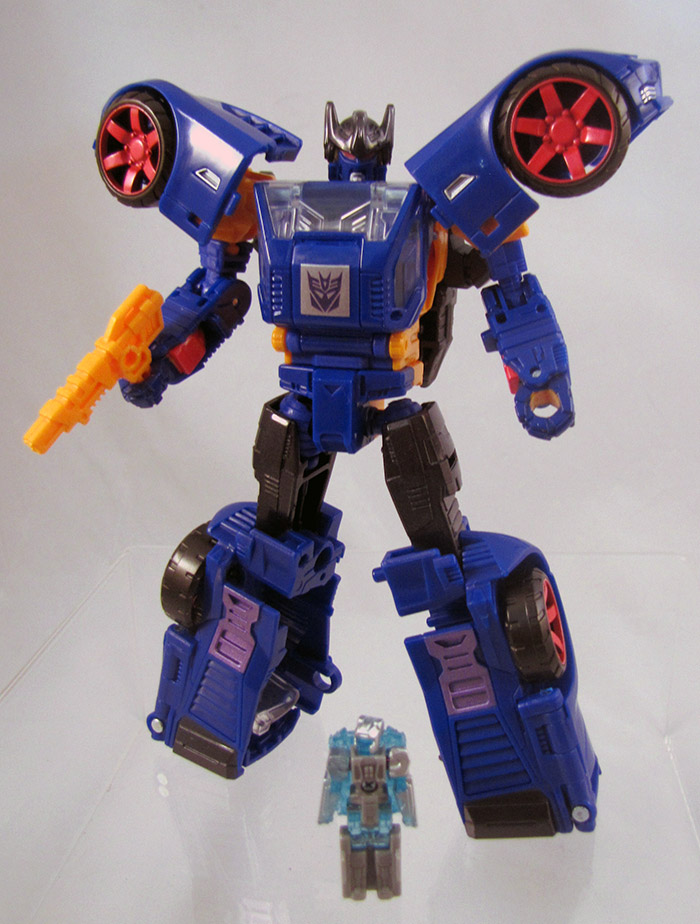 The previous two Punch/Counterpunch toys were... insufficient. The first Club toy was based on an awkward toy and had the tiniest of tiny heads. The second turned into an arm instead of having both robot modes because it was just Combiner Wars Wheeljack with a new head. But this toy... this toy is a new Punch/Counterpunch from the ground up. And it's mostly unencumbered by any of the past three line's gimmicks. It doesn't make itself turn into an arm like the Combiner Wars or Power of the Primes toys. It doesn't have a head that turns into a robot (or two heads that turn into robots, one would imagine for this guy). Yeah, it has a 5mm peghole hidden behind a hatch in both robot mode chests so you can plug in the Power of the Primes fist/chest armor, but that's not really intrusive. And, honestly, it's a plus, since you can just put the fist/chest armor on the back of whichever robot you're using, pretend it's a jetpack, and cover up the other robot mode's chest. It's essentially a feature.
What I'm saying is, he's kinda just a regular Generations-style toy. We haven't gotten one of those in about half a decade.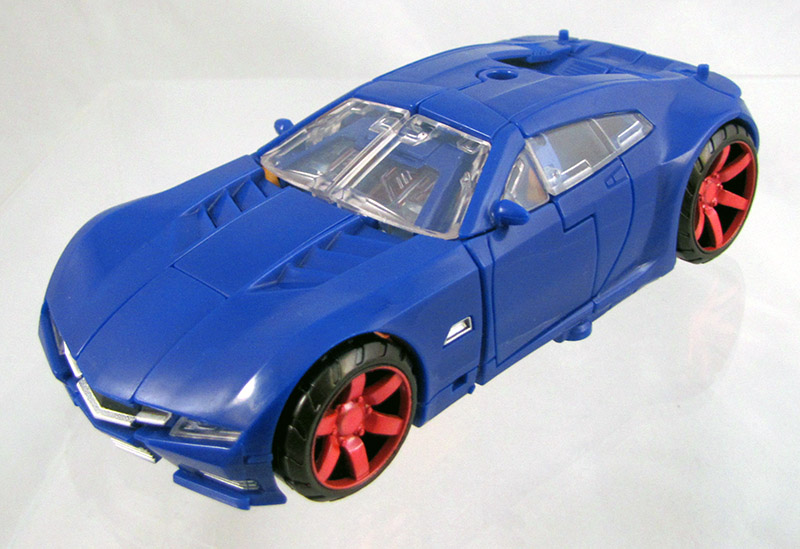 His transformation is simple enough, but not condescendingly so. The entire back two-thirds of the car folds up behind his legs. His arms pull out from the sides. The hood splits in thirds -- the outer thirds stay on top of the arms in either of two Autobot/Decepticon figurations, and the middle third folds up and hides inside the torso. And that's it! Nothing about it really annoys, and so he's a fun guy to shift between modes.
Punch/Counterpunch also comes with a little translucent Prima figure. The only other way to get Prima is to get that SDCC Throne of the Primes set, so if you missed that, here's another chance.
He's neat. I like him. He's an Amazon exclusive which is currently out of stock, but if he follows the pattern of the others, there'll be lots more eventually.