Posted June 25, 2023 at 12:04 pm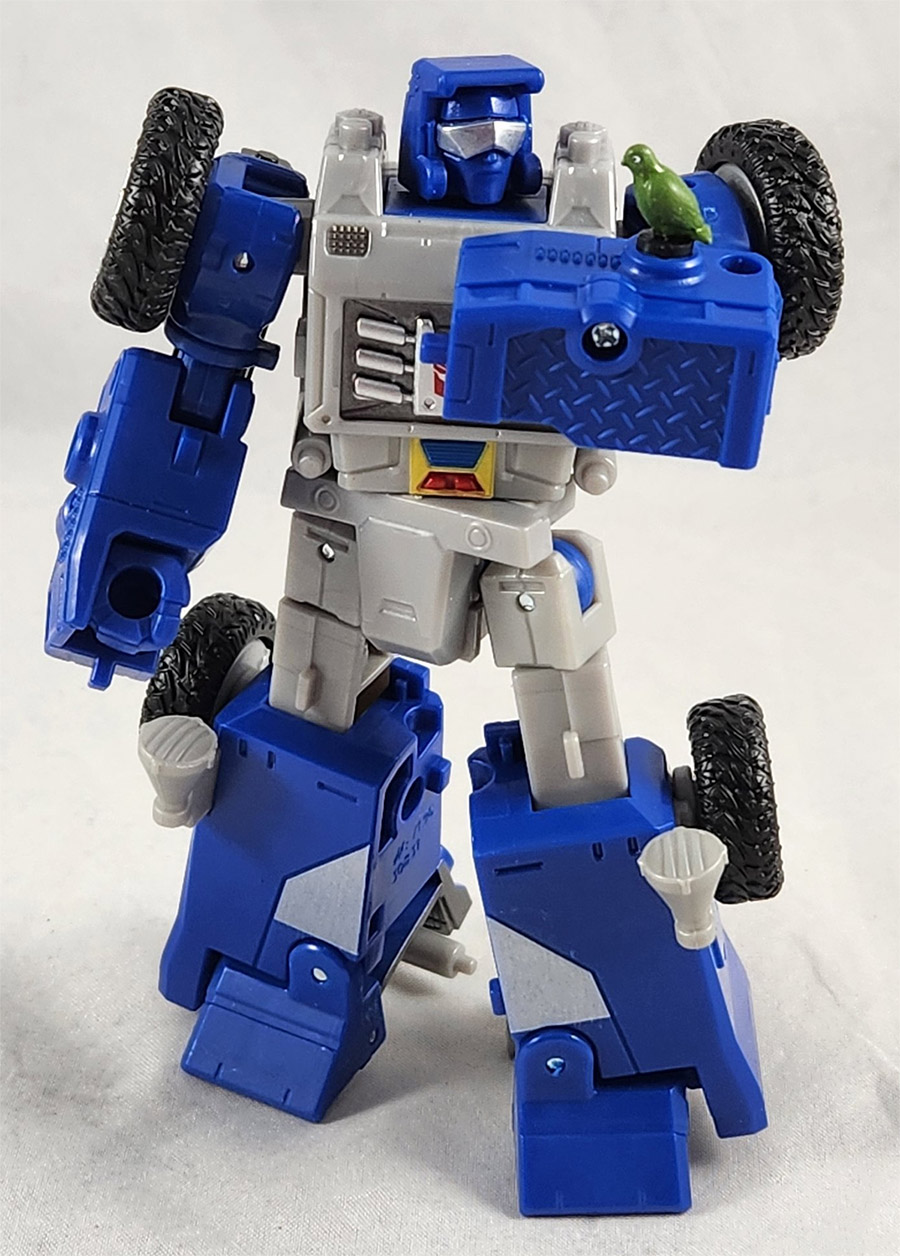 Every other couple years, they make a slightly larger Beachcomber. There was the original, then a pair of Beachcombers done at "we make toys as big as the current smallest size class" size, and now we're in the age of "we make all our Transformers to strict cartoon robot mode scale!" And so enjoy your newer, larger Beachcomber who's Deluxe Class but a bit small for a Deluxe Class car.
There's not a lot new to do with a Beachcomber. They all transform roughly the same. This time, his seats and the front of his roll cage folds up into his heels. Some panels open and then collapse back around the rear of his legs. The arms just peg onto the sides of the car mode, like always.
Beachcomber gets a rifle made out of his vehicle mode's front stuff. Just peg that behind his arm so you can't see it.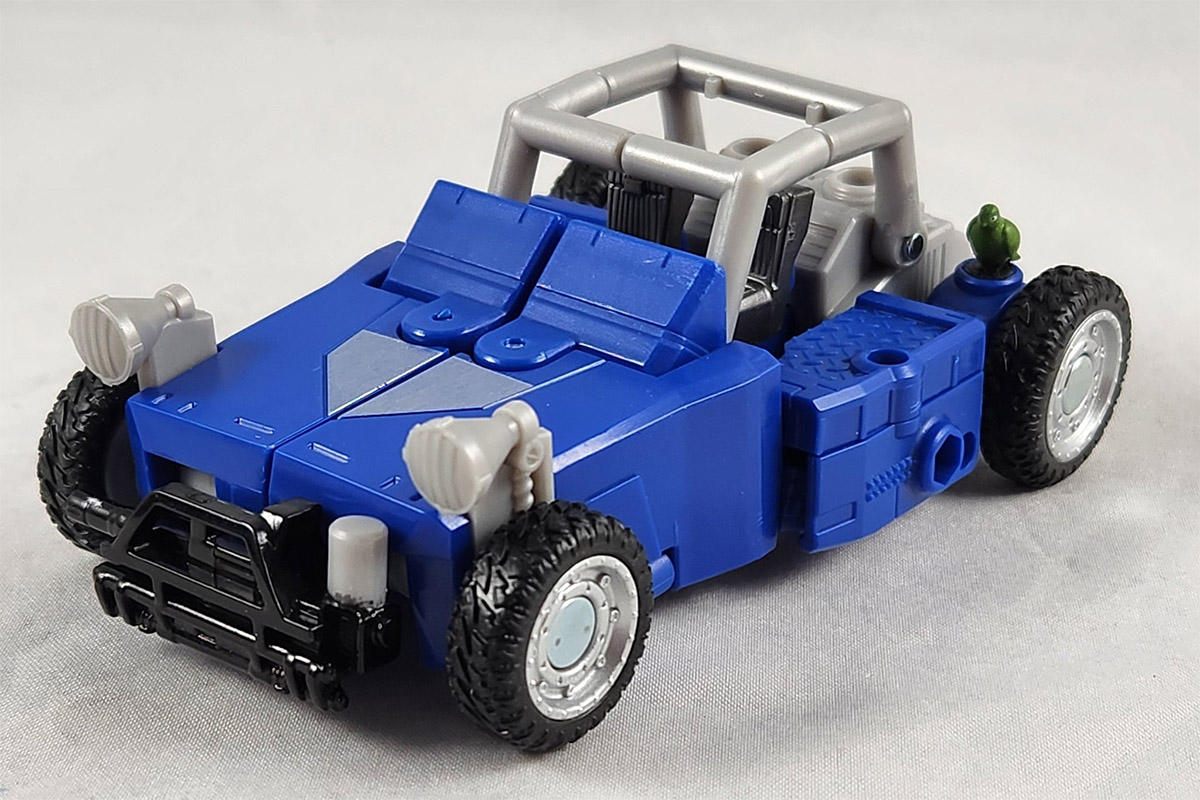 The biggest attraction here is the PVC. Beachcomber's wheels are rubberized PVC (with ABS hubcaps), so he rolls pretty well. Beachcomber also comes with a little bird that's also sculpted out of the PVC. The bird sits on a 5mm peg that can fit into a 5mm port, or it can use the 3mm port sculpted into the bottom of the 5mm peg to sit atop a 3mm peg.
Most modern TFs have 3mm pegs or 5mm ports, so you can have fun with that. Attach a bird to Unicron.
Anyway, he's Beachcomber, and he's at scale.