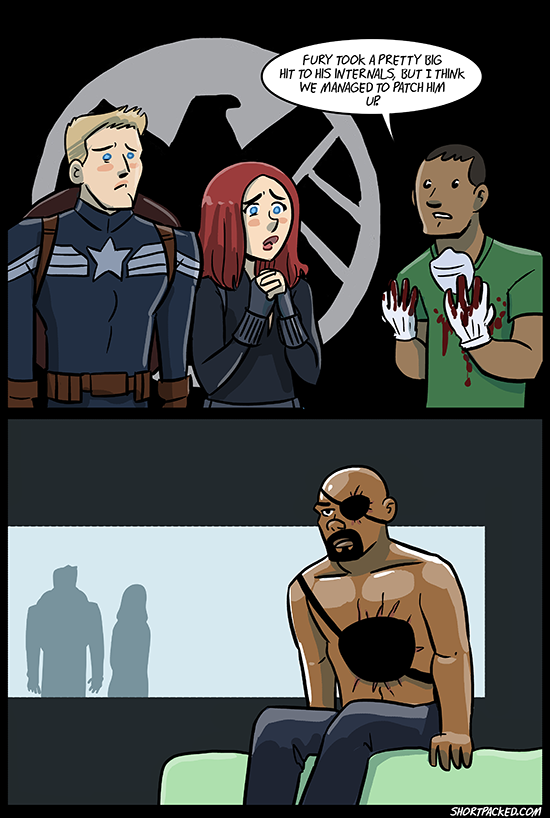 Patch
Posted April 11, 2014 at 12:01 am
TWO THINGS
ONE: Shortpacked! Book 5 is a stretch goal for this year's Kickstarter, and that unlocks at $40K.
TWO: My third Slipshine story goes live on Monday, and it features Mike and Amber! Have those subscriptions ready!
I look forward to the inevitable discussion about whether the above comic is spoilers or not, and, in the process, actually spoiling people for real, by your own hands.
(there will probably actually be spoilers below in the comments, unrelated to whether the comic has them or not, so be warned)
Comments