Posted October 14, 2018 at 9:17 pm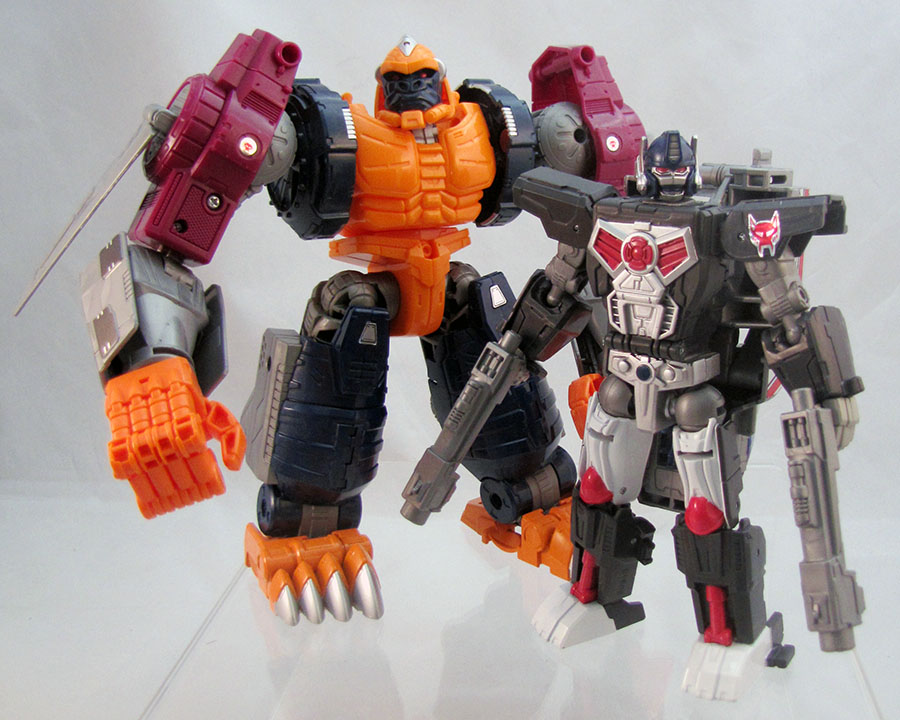 Man, remember when these Transformers Fan Vote things resulted in new characters?† I guess that was just the first two years, but since, like, Windblade is in EVERYTHING now, you'd think Hasbro'd be all... hey, that worked out for us pretty well, why don't we do that, like, a second time.† But, naw, these days we just get to choose which pre-existing old guy to remake.††
And for this year's, we weren't even originally sure what the end result of the vote would have been.† Hasbro said simply "CHOOSE THE NEXT PRIME" and gave us a smattering of pre-existing characters and told us to vote for our favorite.† (Sure, one of those was "UNKNOWN EVIL," but unknown evil was technically just Deathsaurus.)† It wasn't until later we learned that, oh, we're taking the winning character and giving him a Leader Class toy where they have a smaller-scale figure that folds up into a portion of a larger-scale figure.† Really makes you wonder how that would have worked out if, say, Arcee had won.† Maybe one of her halves would have been a giant techno-organic spider, I dunno.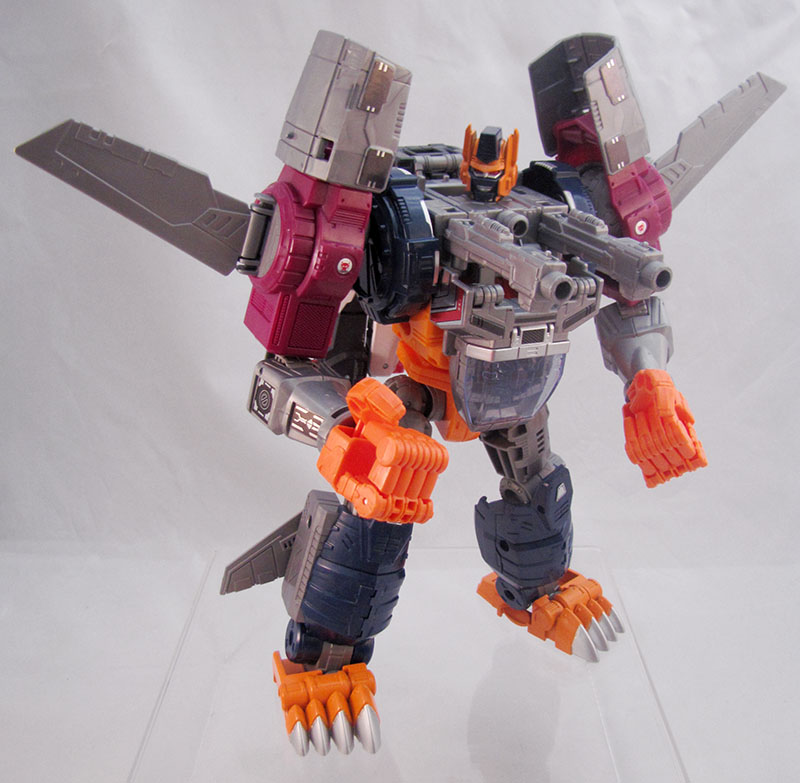 Anyway, who won was Optimus Primal.† Because, as Hasbro should really have figured out by now, if you have a list of guys and only one of them isn't G1, folks vote for the not-G1 guy.† Any more than one not-G1 guys, you're gonna split the not-G1 vote and end up with, say, Wheeljack or whoever, but otherwise you're gonna have a Beast Wars character every time one's on the list.† So Optimus Primal won!† And Hasbro had to make him a toy!† †Had to!† We made them do it!† There's always some crank somewhere who claims that these votes are always rigged (because he didn't get what he wanted and/or thinks girls are stupid), but the fact that we got Optimus Primal and not Star Saber definitely puts lie to that conspiracy.† I feel like this team really wanted to do Star Saber, and they only do Beast Wars literally when we force them to.
Since the theme was "early form merging with later, larger form," seen elsewhere in the Power of the Primes toyline as "Hot Rod becoming Rodimus Prime's chest" and "Orion Pax becoming Optimus Prime's chest," this new Optimus Primal toy has a mechanical-looking Optimus Primal becoming the torso of his later, larger, Optimal Optimus form.† And if you're worried they forgot about that intermediate Transmetal form, it's given a tip of the hat through the Optimal Optimus gorilla mode being able to ride on Optimus Primal's spaceship mode like a surfboard.††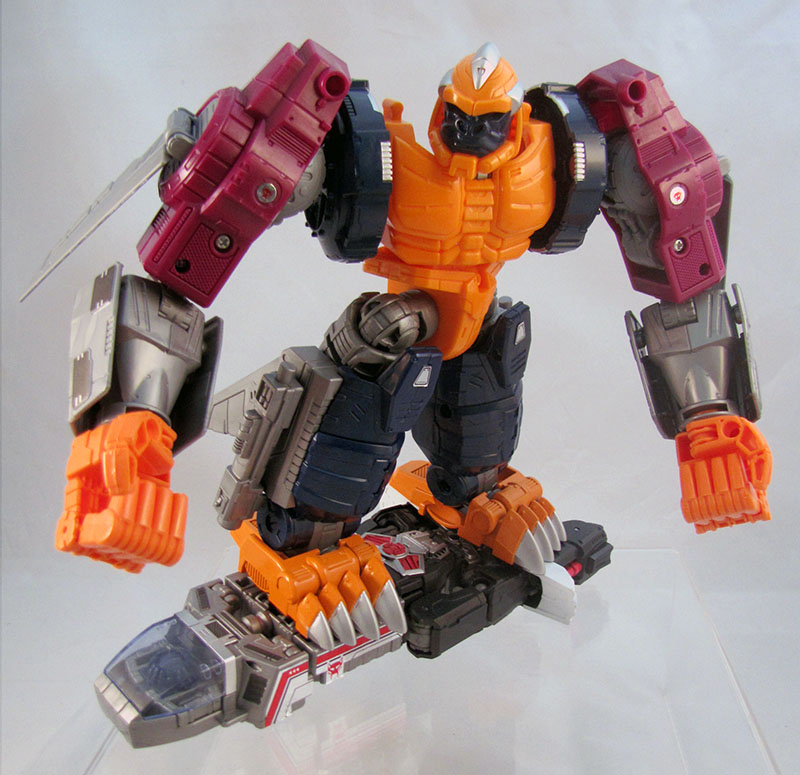 It's nice that they found extra things for this Optimal Optimus re-do to do, because they cut out the fourth mode, the wheeled armored transport.† He's just the big robot, the big gorilla, and the big jet.† The smaller robot doesn't turn into a gorilla, just a spaceship that looks an awful lot like Optimal Optimus's torso flattened out with a rolling pin.† The Matrix fits into the cockpit of the spaceship, which helps you play out your favorite "Optimal Situation" moments.†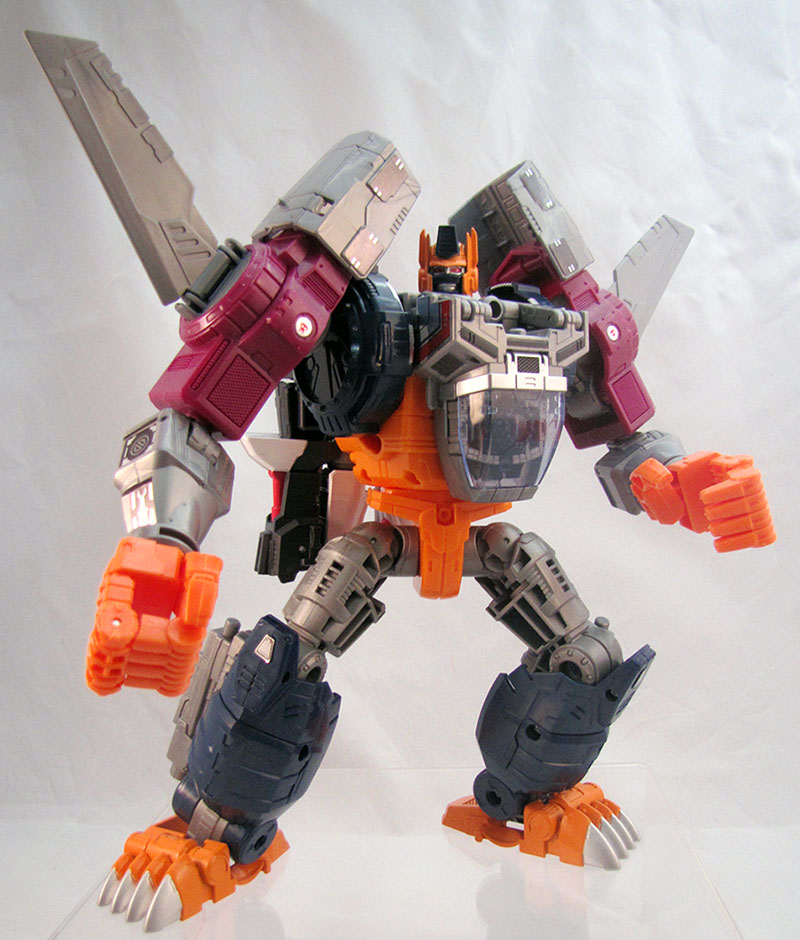 †
Some other changes are attempts to make the appearance more cartoon-accurate.† In the cartoon, Optimal Optimus could retract his shoulder guns.† The toy couldn't, because they were, y'know, electronic.† But in cartoons, you probably don't want giant missiles constantly blocking the face of your super tall character, so they tucked away.† So on this toy, you can yank those off and plug them elsewhere if you want.† The bigger robot's face is also just the show's version of his head, instead of having the more stylized, angular mouth of the toy.††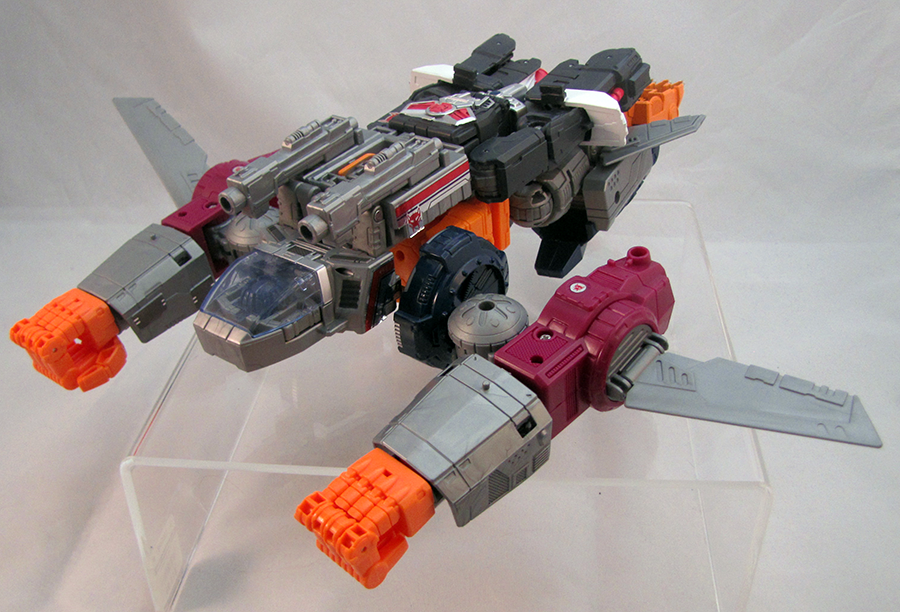 Also there's no chrome.† Which is probably better in the longer run.† Or it would be, the toy didn't have stickers.† And as you have probably heard me grumble about more than once on this blog, Hasbro's current factory-applied stickers are garbage.† They start peeling and shredding under all possible atmospheric conditions.† And on this new OpOp, those stickers are right on the torso part that you shove in between the parts of the rest of his torso.† Woo!† So, you know, one step forward and all that.
oh and the original optimal optimus's backpack is made out of sparkly brown plastic that is kind of brittle so, uh, yeah, this may be a welcome update for some people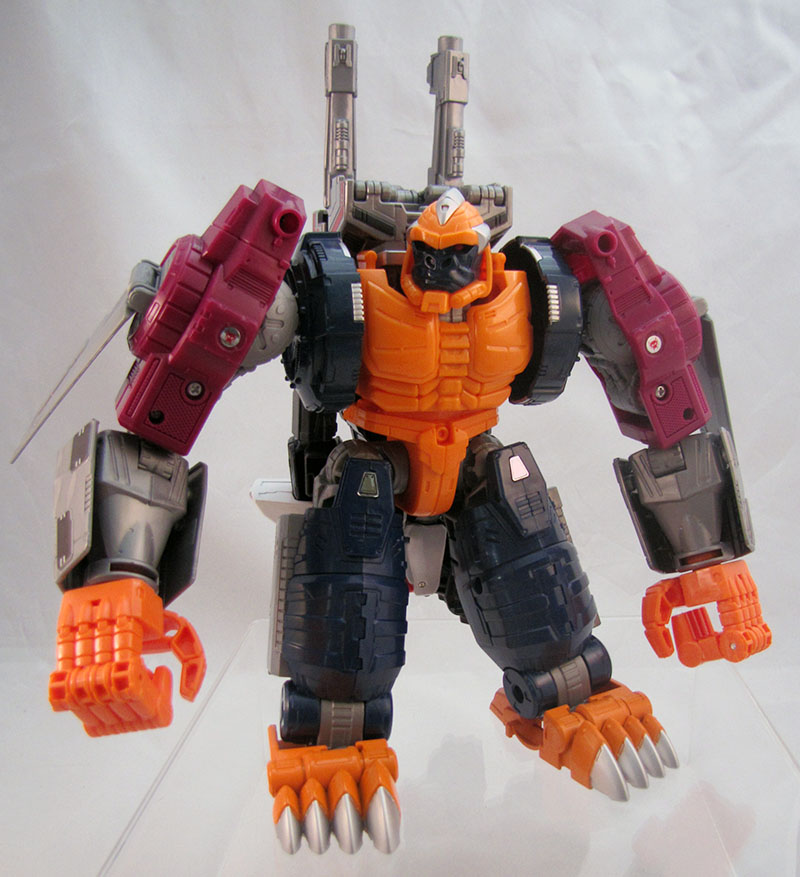 It's an okay toy.† It's got a lot of different configurations, a good combined robot, an okay gorilla, and a jet because we say so.† And that gorilla can ride himself as a surfboard.††
This toy hasn't shown up at regular North American retail as of this writing, and so mine is the Japanese release, which is absolutely identical to ours but with a sticker on the packaging.† And we're running out of time for this guy to come out over here before the next line (Stege) starts hitting stores this winter, so it's entirely possible Hasbro's "fan vote winner" will end up getting shat out into places like TJ Maxx and Marshall's.† Who even knows.
Comments