Posted December 18, 2018 at 10:33 pm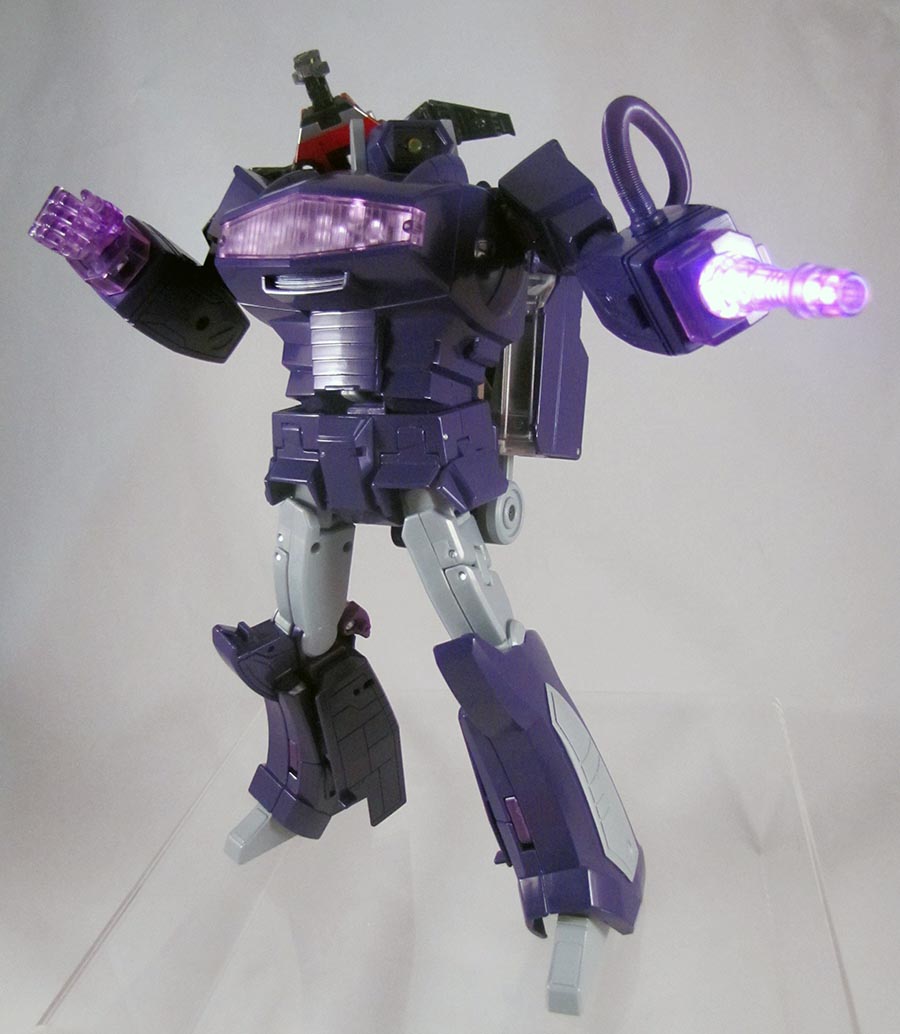 I really liked Masterpiece Shockwave, but wasn't entirely sold on the weird milky lavender color they did him in. But no worry, TakaraTomy would release a newer version this year in the dark purple everybody wanted to begin with! And for twice the price, because I guess it's exclusive to somewhere maybe, I dunno!
So I sold my original MP Shockwave on eBay and put down for the new one.
The review for this one is pretty simple: He's as great as I said the other one was, but purpler now!
Okay, a wrinkle: His gray gun barrel backpack thinger is now painted. And so it's a snugger fit into the purple backpack you can clasp over it to make him look more charater-model/original-toy accurate. I think it might scrape a bit if you're not too careful.
He also has his Decepticon logos tampographed on rather than there being a sticker sheet provided. Which is fine for me, since they tampographed on the logos I wanted anyway.
Anyway, PURPLER. Better! More expensive! ... but a downpayment via selling the first one helps.
Comments