Posted December 9, 2017 at 8:45 pm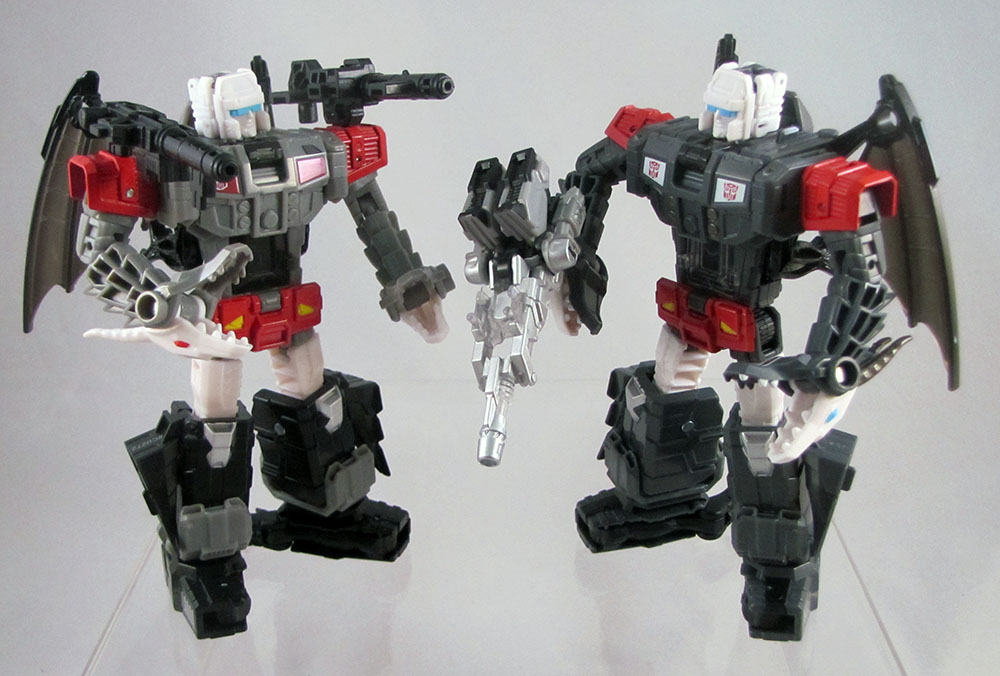 Fine, I have another Doublecross. (Or another Twinferno, if you want to go with his new and frankly superior name For American Trademark Purposes) I didn't really have a desire for a new Doublecross, since Hasbro's is fine, and Takara's colors are sort of different but not in an amazingly spectacular way.
But I needed his gun! TakaraTomy decided belatedly to start giving their Targetmaster characters their Targetmaster guns, meaning Hot Rod and Kup got Firebolt and Recoil. But Blurr was already out, and so instead of selling him again with a new Haywire, they gave that Haywire to Doublecross.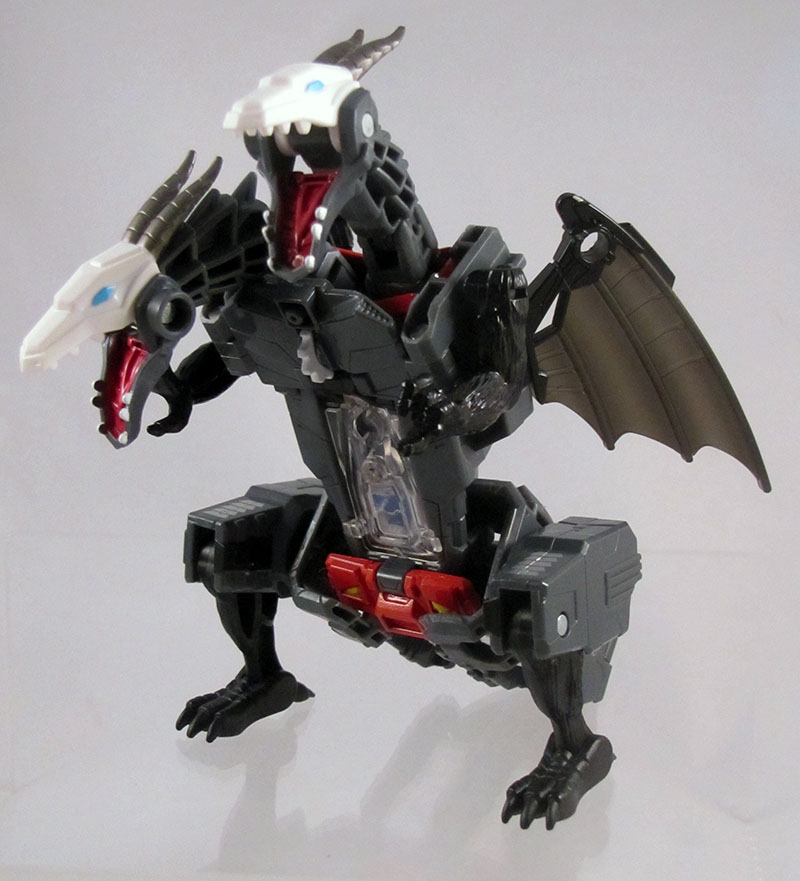 And so I have a second Doublecross.
There are some parts of the paintjob that I appreciate more than the Hasbro one. The inside bottoms of the dragon mouths are painted red, as well as the lower set of teeth being painted white. And I guess it's okay that they painted the toothed disk on his dragon chest so it stands out more, but that kind of just reminds you that he's sculpted to look like he has a gimmick the original toy does while not maintaining it. Everything else feels like a lateral move. Definitely not something I would have gotten without having a much higher love for Doublecross, which I don't, really.
But I dig me some Haywire.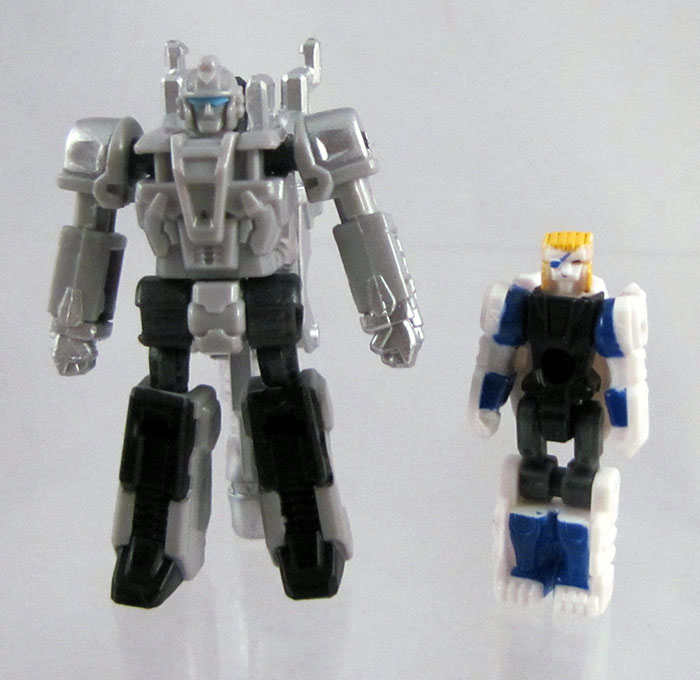 Another deco improvement is the Titan Master that Doublecross's head turns into. The toy is sculpted to look like White Leo, the leader of the Battle Beasts, and the Japanese deco puts some extra care into making White Leo look more like White Leo. This is nice. I'm not at all into Battlebeasts, but I recognize this is nicer.
(meanwhile, the comic that comes with this toy decides that Haywire is actually the armored form of White Leo's little sister. that's right, haywire in japan is a sexy catgirl)
Anyway, Haywire really needs to go to Blurr, because, like, Doublecross doesn't have hands.
So.