Posted May 13, 2015 at 3:01 pm
Streetwise, yo! Otherwise known as "the Autobot police car guy who isn't Prowl." For serious, they even both originally transformed into the same Nissan Z police car altmode. They just transform differently and one of them also becomes a leg. So, yeah, they don't make a lot of Streetwise toys, because Prowl already exists.
Funny thing about this new Combiner Wars Streetwise is... he's also friggin' Prowl. From the neck down, if you pay attention to the sculpting, he's just Prowl. Sure, he transforms differently, making him look passably Streetwise because "police car who transforms differently from Prowl" just kinda says Streetwise in the brain, but check him out. His chest is sculpted to look like a car hood. His toes have Prowl's tootsie taillights sculpted in. And, well, Prowl's name has shown up in solicitations, so a Prowl is coming. He's probably this toy with a new head and somehow a color scheme that doesn't look like this but still looks like Prowl.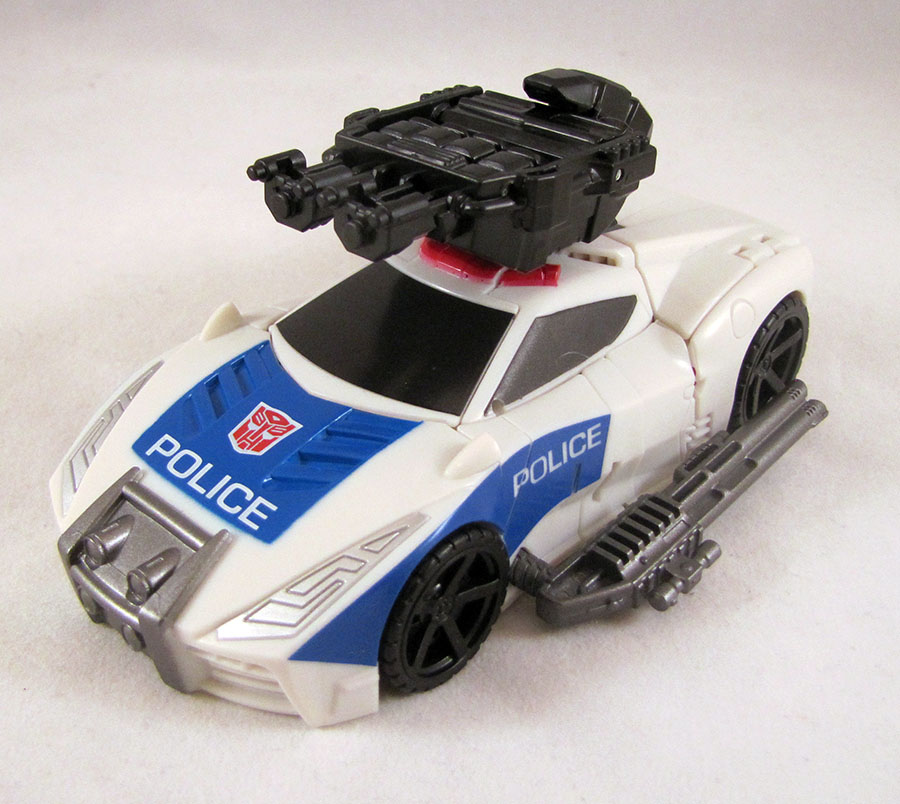 Streetwise:Prowl::First Aid:Ratchet
That aside, Streetwise is a "reshell" of Dead End, meaning nearly everything on him is new except some innards and he transforms the same. He's this offwhite color rather than the original Streetwise's gray, but not as cream as Breakdown is. This and his slightly desaturated red give him a kind of grizzled look I like. Instead of Dead End's pipe weapon, Streetwise now has a shotgun. His new head is also crisp and sharp and interesting.
I like him a lot. I'll probably also like him when he's got a new head and he's Prowl.