Posted October 14, 2013 at 12:05 am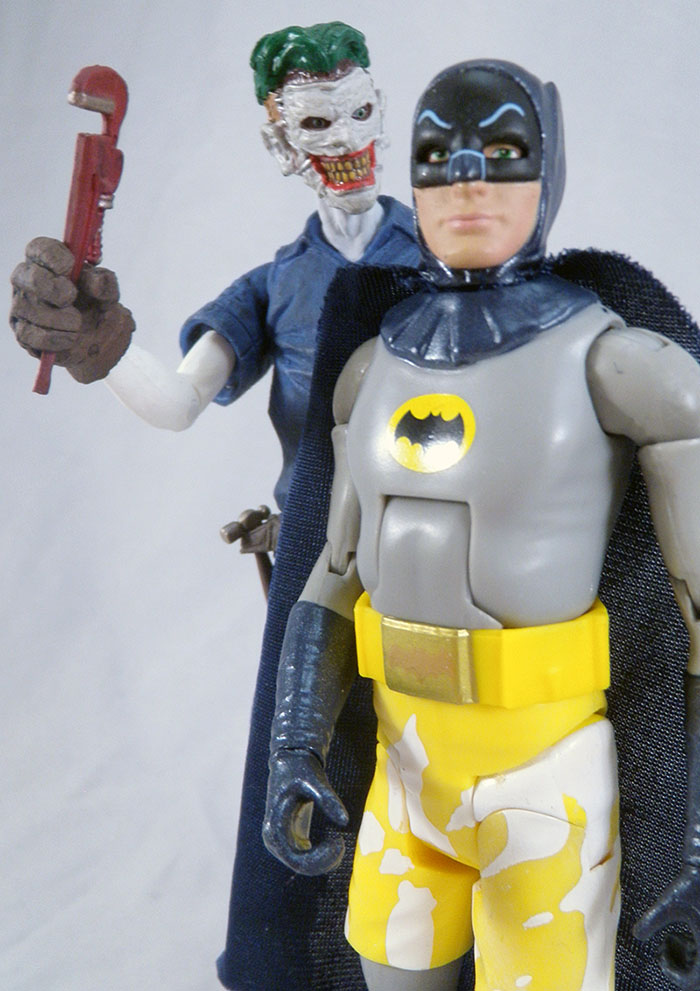 I've bought two Batman-affiliated action figures within the past few weeks, and it wasn't until I opened up the second one and set it down on the coffee table where the first happened to also reside that I realized, oh, okay, yikes, these two guys. These two guys.
I'd bought Surf's Up Batman earlier from The Laughing Ogre. I have a growing collection of various six inch scale Batmen that increasingly reflect Batman's history through the years and in various important cornerstone styles, and you really can't not have a 1966 Adam West Batman in a mix like that. And when there are two possibilities and one of them is Batman in friggin' swim trunks and with a surf board, there isn't really any doubt which of the two is the one you should be going home with.
A week or so later, again at the Ogre, I picked up Death of the Family Joker, partly because we're getting a handful of Greg Capullo-styled Batman figures early next year which I will probably buy all of, and this Joker seems like he'd complete the set.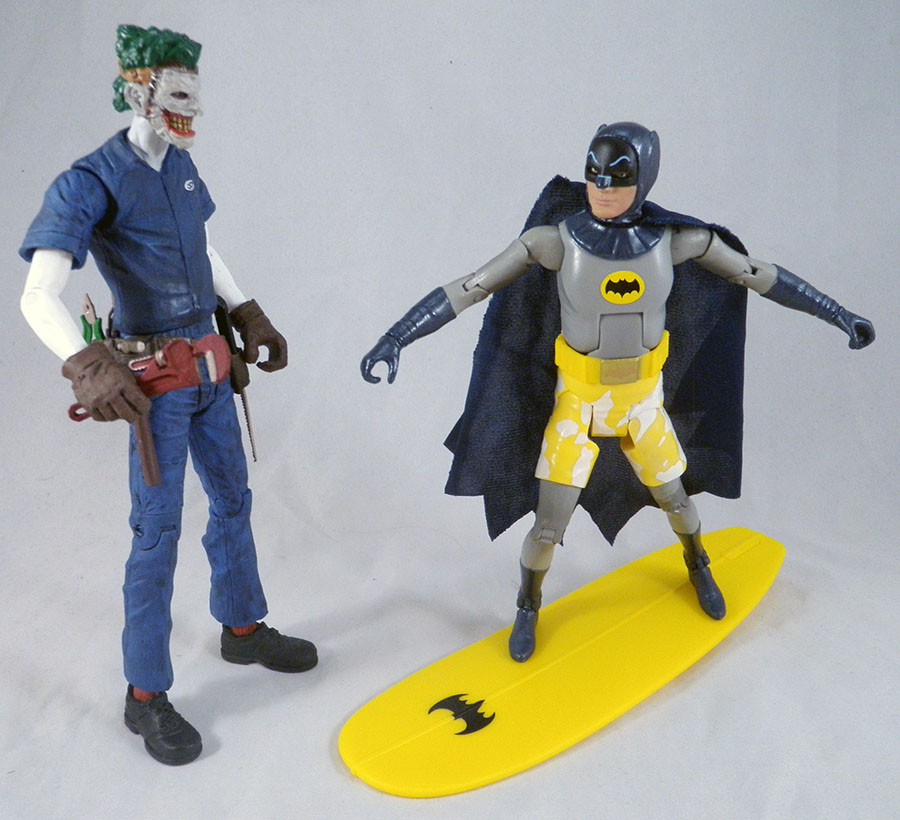 So what I'm saying is, my coffee table was a battle between Surfing Batman and I-Cut-Off-My-Own-Face-And-Wear-It-As-A-Mask Joker. There may be no better incidental illustration of the ... spectrum of tones in Batman stories.
Need I remind you that Surf's Up Batman is based on the episode "Surf's Up, Joker's Down" in which Joker tries to steal the surfing skills of surfers in order to "rule the waves." And Batman has to stop him because, you know, I guess it's a crime to rule the waves or something, hey, it's the Joker, you should probably stop him if he's doing stuff.
And, again, Death of the Family Joker is wearing his own cut-off face as a mask and killing more people before noon than cancer does in a year. Because, you know, that's how you measure the awesomeness of a DC villain these days, how many dudes they kill in 22 pages. I just can't see any reason to be into, say, the Riddler unless he's snapping necks left and right.
Anyway.