Posted June 4, 2019 at 11:27 pm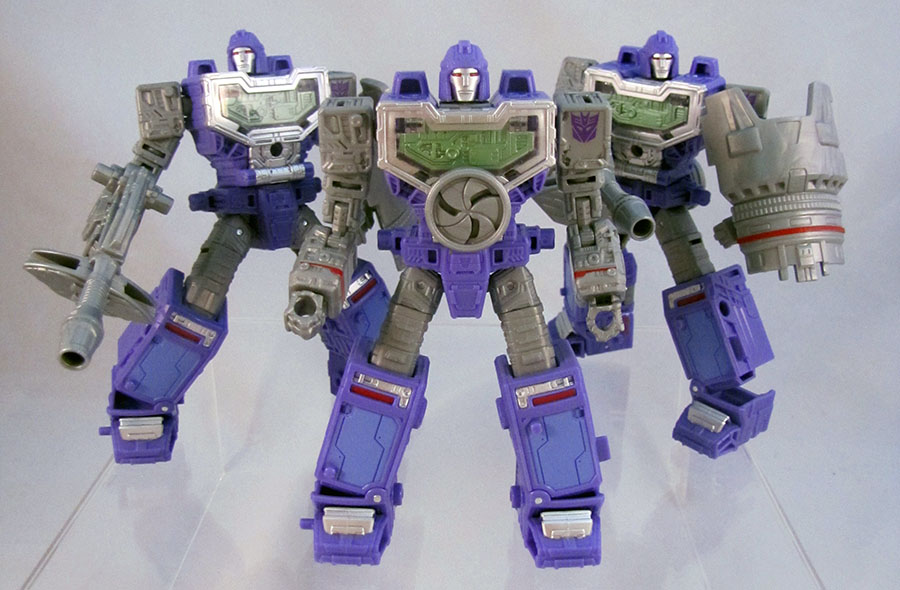 So anyway, there's this Decepticon who transforms from a robot into a stick. And then that stick can wad back up into a box, and if you get two more of the same robot-to-stick toy, you can make combine those three boxes into a larger box!
This Decepticon is Refraktor, the trademark-sidestepping name for Reflector, the ol' three-guys-become-a-camera dude. Remember him? The toys were all different, but the show just took the middle guy and made two clones out of him, but without the lens on his tummy. And, honestly, the execution of this new toy is better than it sounds? It's almost satisfying. It's so very close.
I mean, let's get this out there: one Refraktor is worthless. As stated, you get a robot who lays down and you put his gun between his ankles and you put his shield over his head. That's a spaceship! Maybe! And every single shortfall of this toy is entirely because it's saving its engineering for the occasion in which you have three of him. The gun combines with two other guns to become a tripod. The shield combines with two other shields to become a camera lens. The robot transforms into an unremarkable plank because that robot also needs to become an unremarkable third chunk of a camera.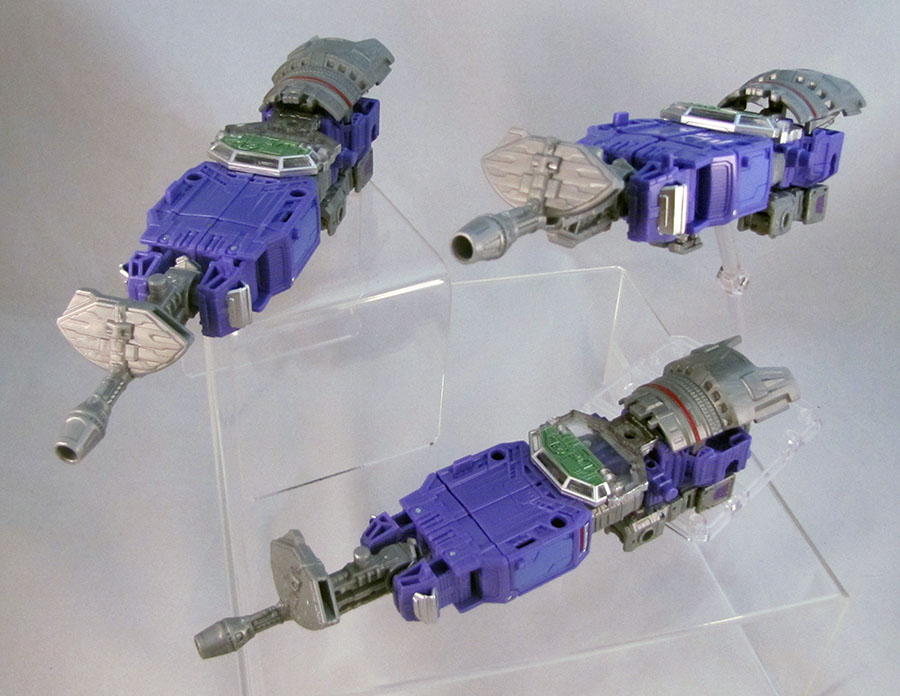 And the real kicker is that if you buy this toy and plug in the blacklight code into the website, you get a tease for a better possible version of the toy you just bought, with a flashcube and other extra parts. That's just mean, Hasbro.
I'm less down on the toy than I seem, I'm pretty sure? I mean, at the end of the day, it's three guys who combine to form a camera, which is neat. The gun-tripod and shield-lens are good engineering. And it's Reflector, the camera guy. You can even yank the tummy-lens off two of them (plugging them into their butts), so you can have the regular tummy-lensed guy and his two non-tummy-lensed sidekicks.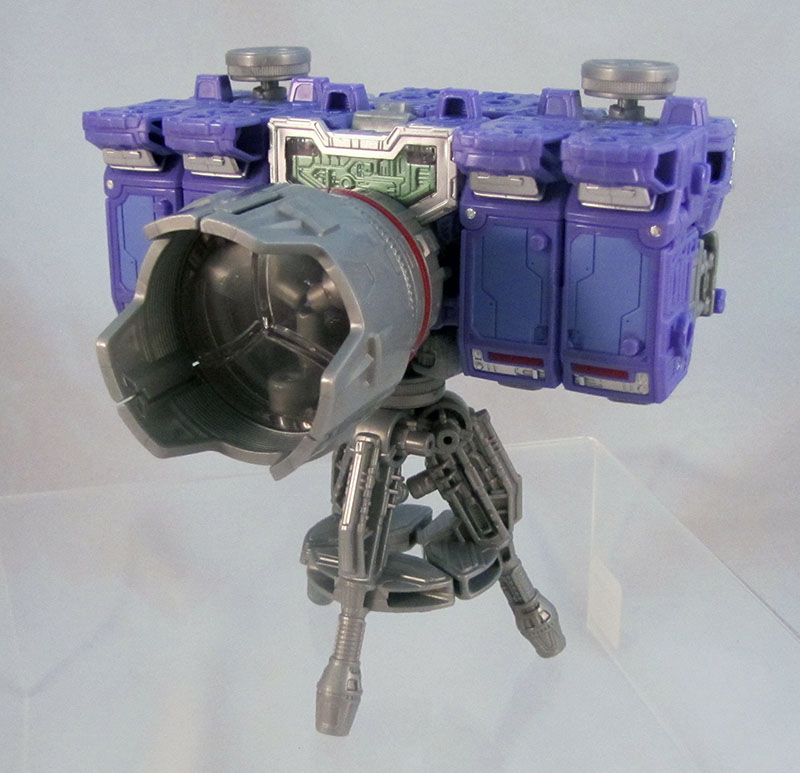 He just, you know, exists almost entirely on the steam of recreating something from the cartoon, without a lot of gas put in the tank of "is this fun for people in general." And it works for me, because I've been in Transformers for 35 years and so I put value in these sorts of things. But it's.... probably not a good sell to anybody else? Unless they like Transformers who become sticks?
And lord knows I do if their name is Rung, but, like, he's a real character, and Reflector -- the perpetual cameo -- is so not.
dang this came out a heck of a lot more sour than i was expecting
Comments