Posted September 4, 2020 at 11:02 pm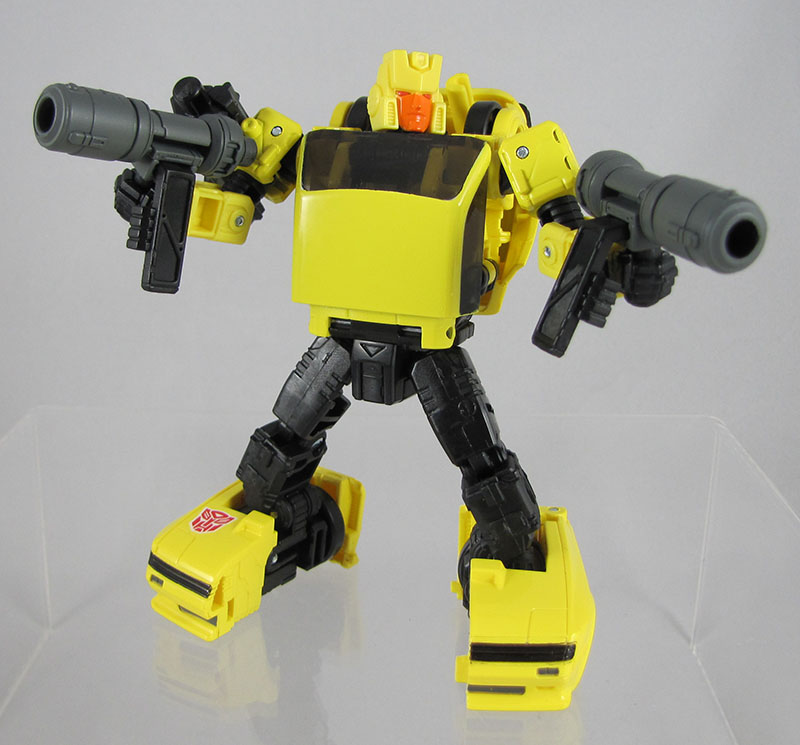 In 1986, Hasbro retooled a buncha older Mini-Vehicles into some newer guys. Brawn got a new face as Outback, Huffer got a new face and transformation as Pipes, Windcharger got retooled into Tailgate, etc. And Cliffjumper got a new head as Hubcap! Hubcap is, like, often misremembered as some sort of packaging error, but he was a legit 1986 character! We just don't see much of him because, like, these days Cliffjumpers are usually just red Bumblebees, so if you make a yellow guy out of Cliffjumper you just end up with Bumblebee with a new head. Even Generation 2 released Hubcap in red, just to get around the issue of There Already Being A Yellow One.
But finally, in Earthrise, it's Cliffjumper who's the primary use of his tooling! And Bumblebee is actually gonna be a Volkswagen Beetle, so that frees up Cliffjumper to be redone as good ol' yellow Hubcap without any redundancies. Thus Generations Selects Hubcap is born.
(Generations Selects is where Hasbro takes retail toys, gives them new paint jobs and/or heads and releases them as online exclusives. Think of essentially BotCon toys released at regular retail prices.)
I love me some Hubcap (he's a grifter!!!) and so I was on top of this. In person he's... well, not the yellow you usually expect Bumblebee to be. Close, but it's a very banana yellow. Very creamy, yet bright. And 90% of his yellow is painted. The only exposed yellow plastic is on his forearms and his head. This means you get an entirely painted yellow car mode, and it looks very nice. None of that plastic/paint mismatch that usually happens with yellow car Transformers.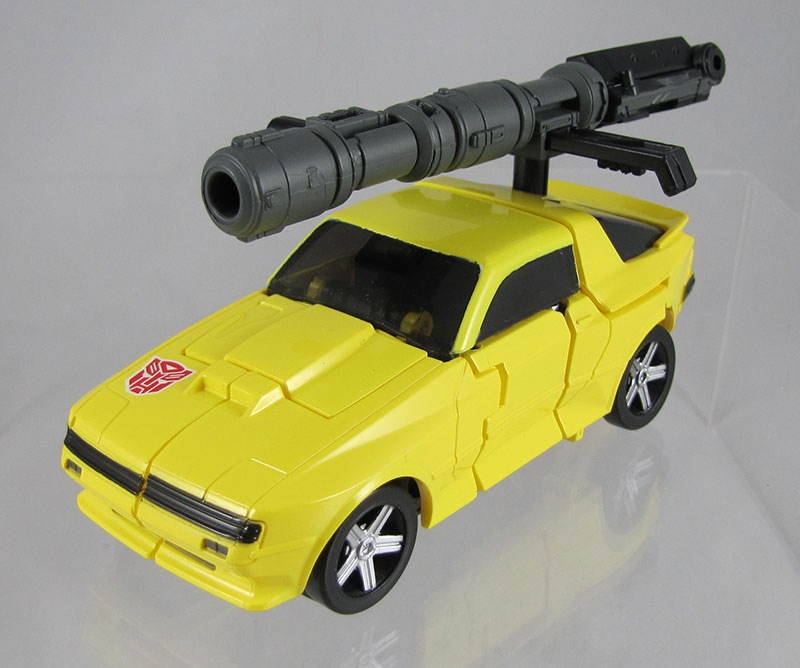 He gets Cliffjumper's assortment of bazooka and ski parts, too. They make less sense with Hubcap, but whatcha gonna do. There's a few different arrangements you can attempt if you want to keep the bazooka proper a Cliffjumper-exclusive deal, like splitting the bazooka in half into two smaller weapons, as the instructions suggests.
The toy is literally EarthRise Cliffjumper, and so he's as good or bad as you think that toy is. Yeah, half his altmode pops off to become a shield, and, yeah, he's a few heads shorter than most other Deluxe Class toys, but there's positives in both those negatives depending on your priorities.
Alternately, who cares, it's effin' Hubcap!
Comments