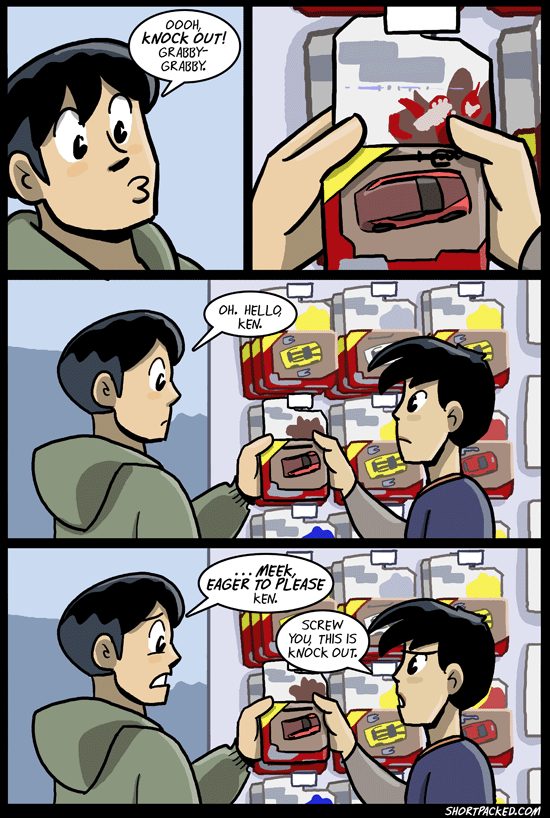 Knock Out
Posted May 21, 2012 at 2:01 am
Shortpacked Book 1: The Reprint is happening!
†There are now some options for pledging for both books. †Now that we've passed two goals, the third goal is reaching $28k so we can print Roomies! Book 2. Also, I will be at
Phoenix Comicon
this weekend! †I'll be tabling with Rob DenBleyker of
Cyanide and Happiness
in Artist Alley. †I've never been to Phoenix, so I'm excited for it. †I hear you guys have Fazoli's! †This pleases me.
Comments