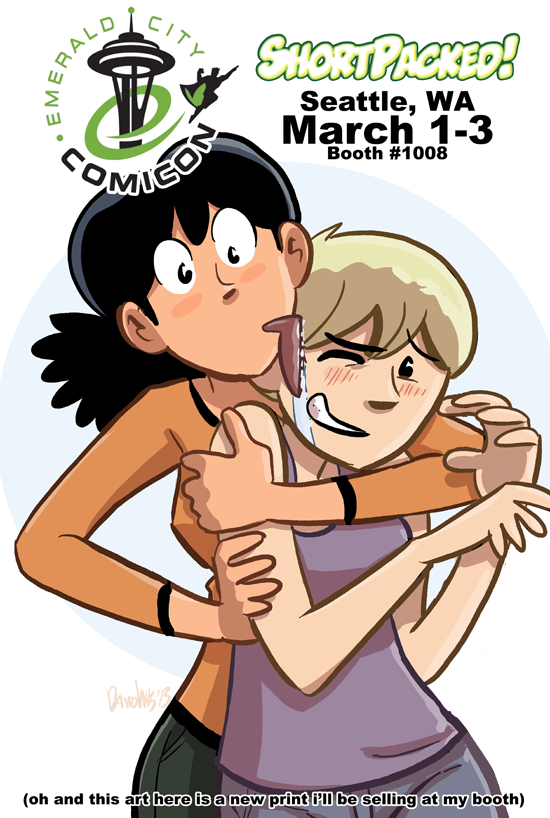 Emerald City Comicon 2013 next weekend!
Posted February 23, 2013 at 2:01 am
Next weekend Maggie and I'll be at
Emerald City Comicon
, and I'll be sharing booth #1008 with a bunch of other fine artists! †If you see a bunch of other webcomics around, you're probably in the right spot.
Comments