Posted September 29, 2013 at 8:01 pm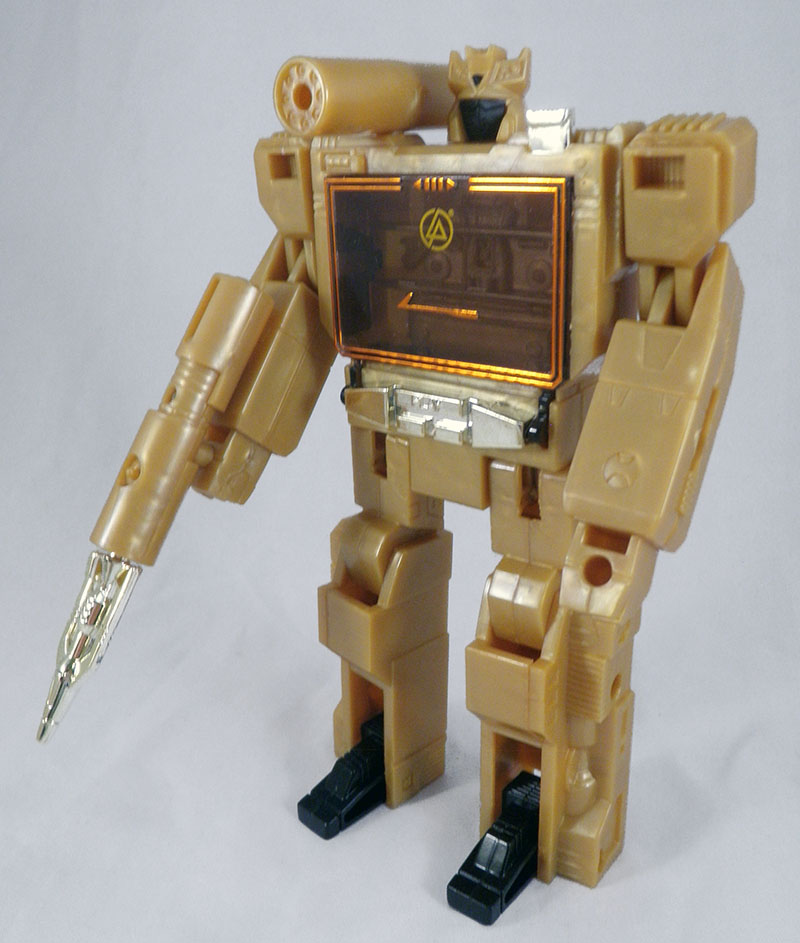 There comes a time in a man's life when he's willing to buy limited-edition Linkin Park crossbranded Transformers robots. Generally that time comes after he's drawn a bunch of official comics about tape cassette guys and these new gold tape cassette guys either fill in some blanks or offer potential for the future! See that gold Laserbeak/Buzzsaw? Totally SG Buzzsaw. Collection hole filled. See that gold Ratbat? Totally civilian-mode SG Ratbat. Collection hole filled. See those other guys, including the duplicate Laserbeak/Buzzsaw? I have the ability to make them new characters, though the magic of of a certain corner of canon which I uniquely wield.
Of course, no matter way you slice it, I still have this group of expensive butterscotch-colored Transformers.
Man, what a weird thing this is. Linkin Park got the chance to design their own color scheme for Soundwave and four of his friends, and they went for solid gold plastic. I will never understand them. And because this set comes with both Buzzsaw and Laserbeak, and because everyone is solid gold plastic, it means you get two identical guys. Who's Buzzsaw? Who's Laserbeak? WHO KNOWS!
The whole thing comes in a special packaging that looks like a larger black Soundwave with a cassette player inside that says "LINKIN PARK/TRANSFORMERS MIX" on it. Inside the packaging is the usual plastic tray that the toys sit in, but this plastic tray is flocked in purple so it looks like velvet. Yes, this is that ridiculous.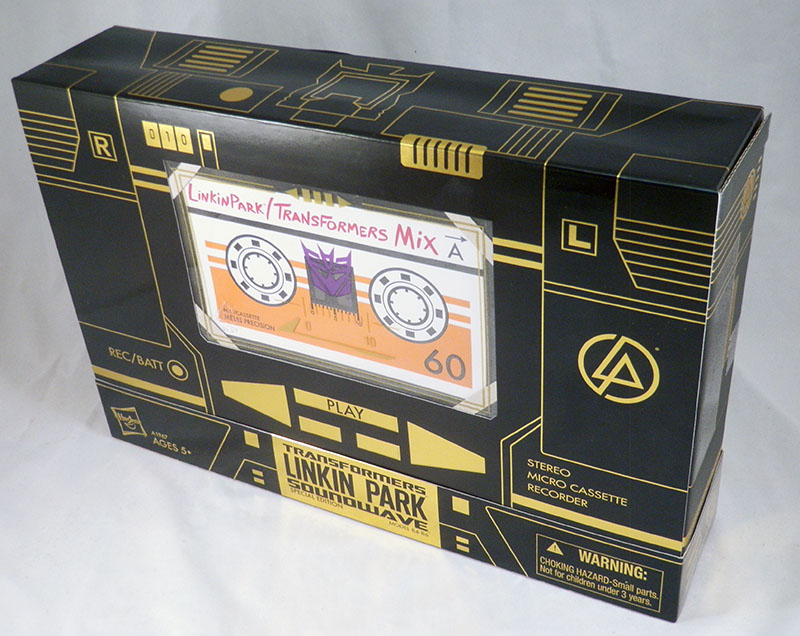 There's a fold-out instructions booklet that features recolored Soundwave's box art in gold and simple instructions for everybody, because everyone's pretty simple, because these are 1984 and 1986 dudes. I'm guessing the many, many stock image photographers did not get a copy of these instructions, because there is a myriad of hilariously mismatched guys-and-accessories image sets.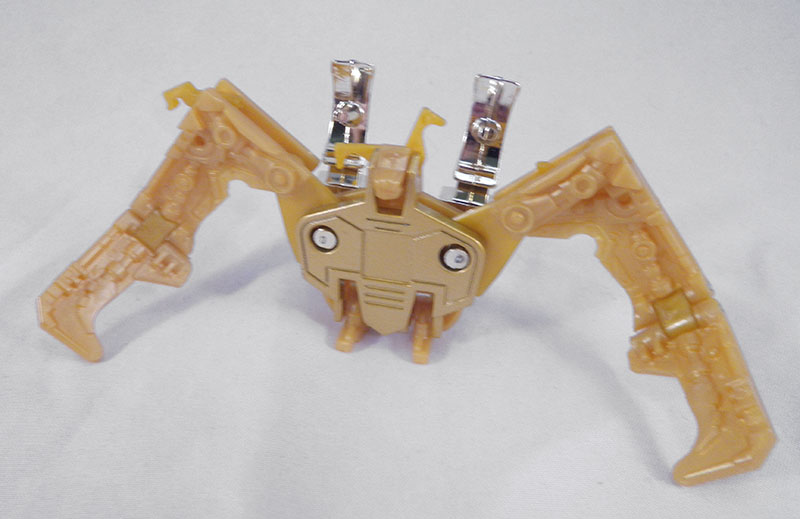 My Ratbat came misassembled, with his tippy-toes pointed inside his own cassette mode torso in such a way that you can't flip them out for bat mode. And so I spent the first few minutes of opening this guy unscrewing him open so I could set things right and then screw him back together again. Man, no wonder everyone loses this guy's ears. They are held in by nothing more than teensy-tiny bumps and friction.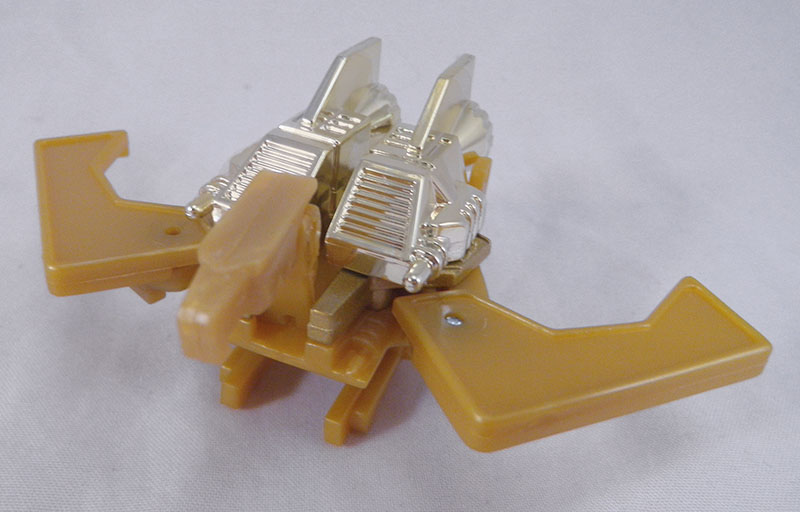 Anyway, I already have identities figured out for the non SG Buzzsaw/SG Ratbat guys in this set, so I guess look forward to those, if you're a Transformers Collectors' Club subscriber.
(Can I just unilaterally declare this toy is SG Buzzsaw and have it officially be so, or so I have to do a new strip where he's a little golder than he was previously?)