Posted December 26, 2015 at 5:30 am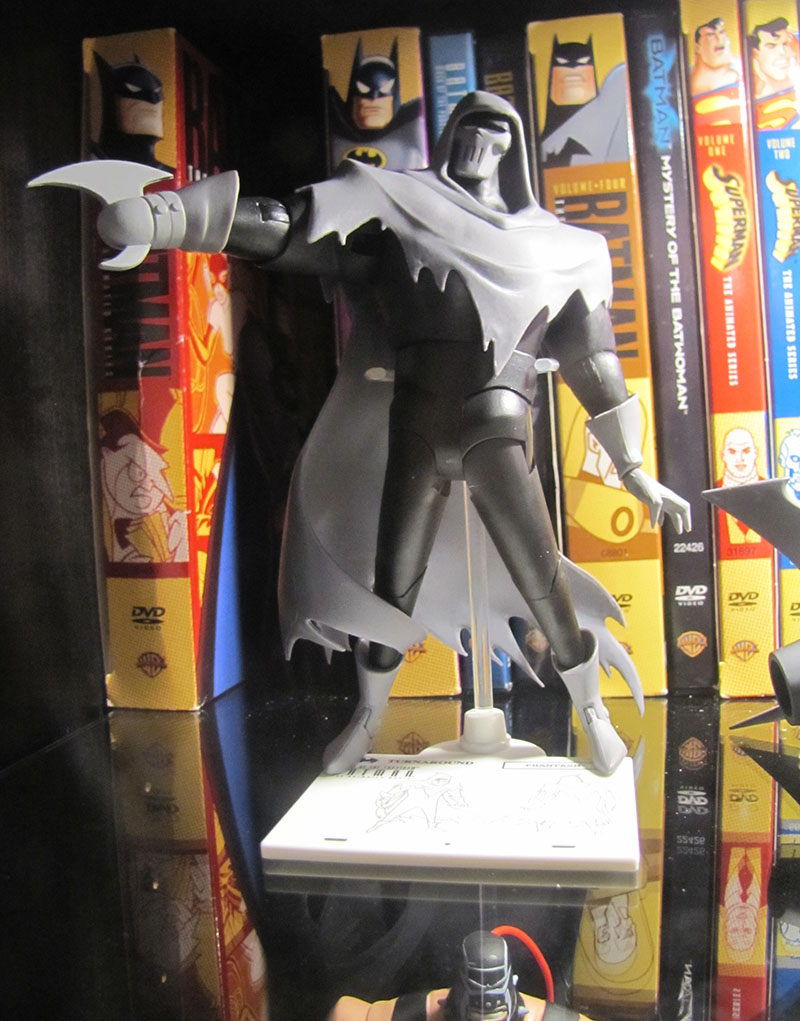 Hey, it's the first Phantasm toy that doesn't automatically spoil her secret identity!
So you guys have been noticing that I've been super into DC Collectibles' 6-inch Batman: The Animated Series and The New Batman Adventures toyline, right? Anyway, there's a Phantasm now. Unlike most everything else, she doesn't come on her own bubble card, but instead she's in a two-pack box with BTAS Batman. I knew this was coming out ahead of time, so I skipped the single-carded Batman in favor of this set. (I think this version comes with fewer parts, though, like not as many alternate hands or something.)
This Phantasm toy is... almost perfect? Like, it's amazing until you get down to the ankles. Most toys in this series, unless they're, like, the Penguin, have ankles that position both to and fro and side to side, so that soles can be planted firmly on the ground regardless of the angle of the legs. Not Phantasm! For some reason, they didn't give her side-to-side ankle articulation like nearly everyone else. It's kind of annoying! Everything else here is up to par. I especially like how her head moves around on its neck joint inside the more-rubbery-plastic hood. But damn, those ankles, why. Why.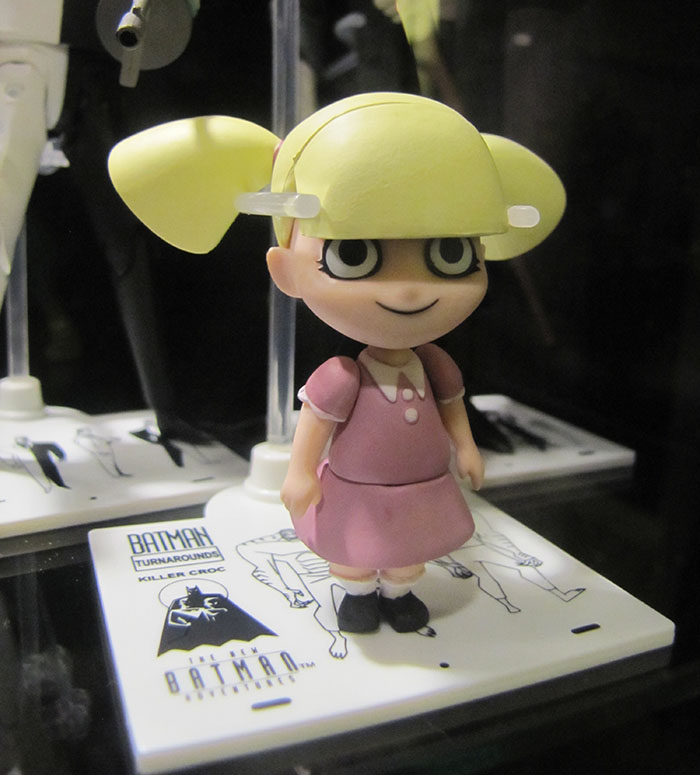 Phantasm's just a smidge shorter than Batman, which I guess is a compromise between her costumed height (huge!) and her height when she's got her mask off (probably 5'7").
She'll be super menacing and supernaturally unstoppable until the very moment you find out she's a girl and then you have to rescue her a bunch and then she'll disappear for like fifteen minutes while you fight the Joker because it's not like this movie is about her or anything.
SUPER BONUS PICTURE OF BABY DOLL, WHO CANNOT STAND UNLESS YOU WRAP KILLER CROC'S DISPLAY-CLAW AROUND HER HEAD->